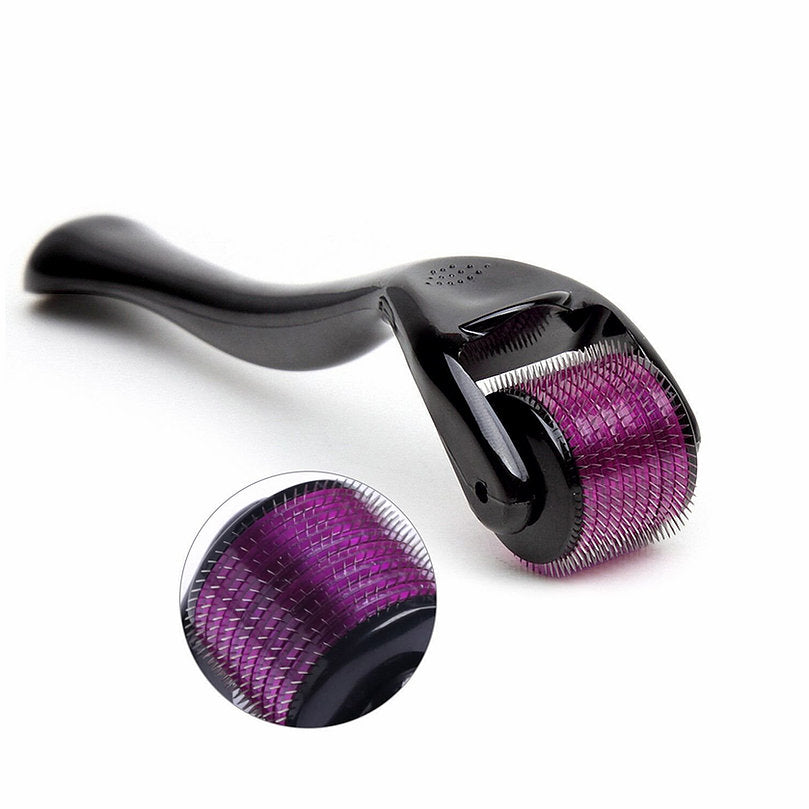 Derma-roller Needle Titanium Microneedling
---
Get ready to roll! Derma rollers use the natural healing power of micro-needling to keep your skin at its best. Roll regularly to painlessly reduce wrinkles, fine lines, and the appearance of acne scars. Pair this needle roller with our effective serums!
Micro Derma Facial Roller Benefits

Healthy looking, beautiful skin - Rejuvenate your skin with this quality derma roller with microneedle technology from kitsch! The Derma roller includes a beautiful and protective storage case.

Facilitates skin exfoliation - Gives skin a smoother look and feel. Get even, smoother-looking skin without invasive procedures.

Get the most out of your products - Microneedling increases the absorption of serums and lotions into your skin, maximizing their benefits! Affordably, amp up your level of skincare with this high-quality microneedle tool kit.

Suggested Use Prep Thoroughly cleanse, tone, & apply serum to the skin Sterilize roller with alcohol & allow to dry

Treat

Start in one area of the face and gently roll 4-5 times horizontally, vertically, and diagonally
Continue to the next untreated area until the entire face has been treated
This process should not be rushed, be mindful to avoid under eye area and applying to much pressure as this can have an adverse affect on your skin
Post

Sterilize roller with alcohol & allow to dry
Apply your favorite moisturizer or serum for maximum absorption
Apply sunscreen before going in the sun as your skin will feel extra sensitive from treatment
Drink water to help flush toxins and stay hydrated Enjoy your freshly rejuvenated glowing skin
Safety information

The roller should be used exclusively on one person and not shared
Do not use on any area of skin that is inflamed- breakouts, rosacea, or any skin conditions
Discontinue use if skin sensitivity occurs after treatment Store roller in case to keep clean
The derma rollers are made with high-quality medical-grade steel and pure titanium, if used with the proper care, it will last approximately three to four months. But they are needles which will become blunt with continual use, just as an expensive razor would.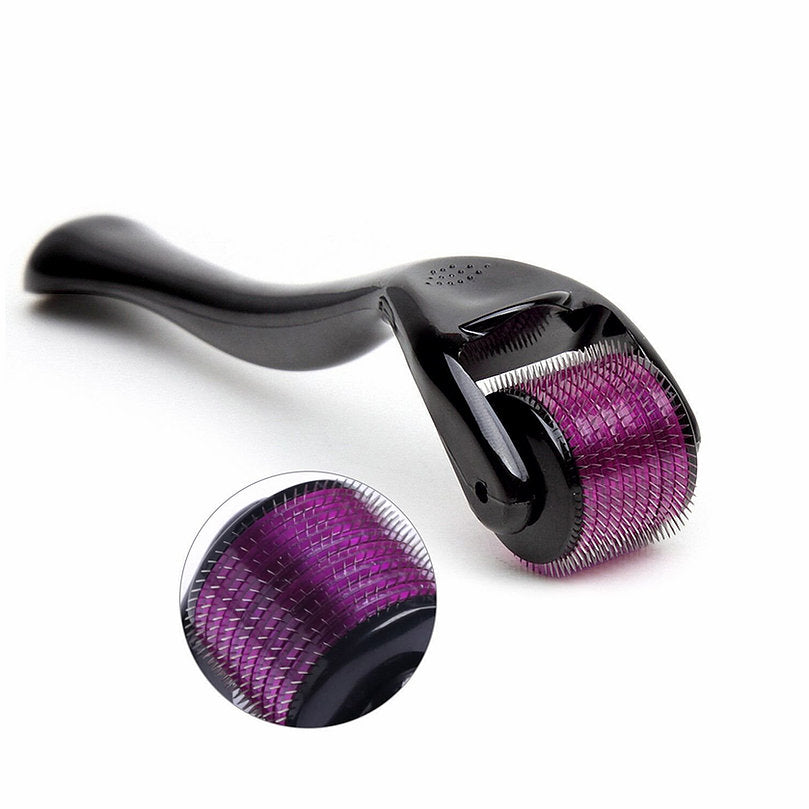 This product has no reviews yet.