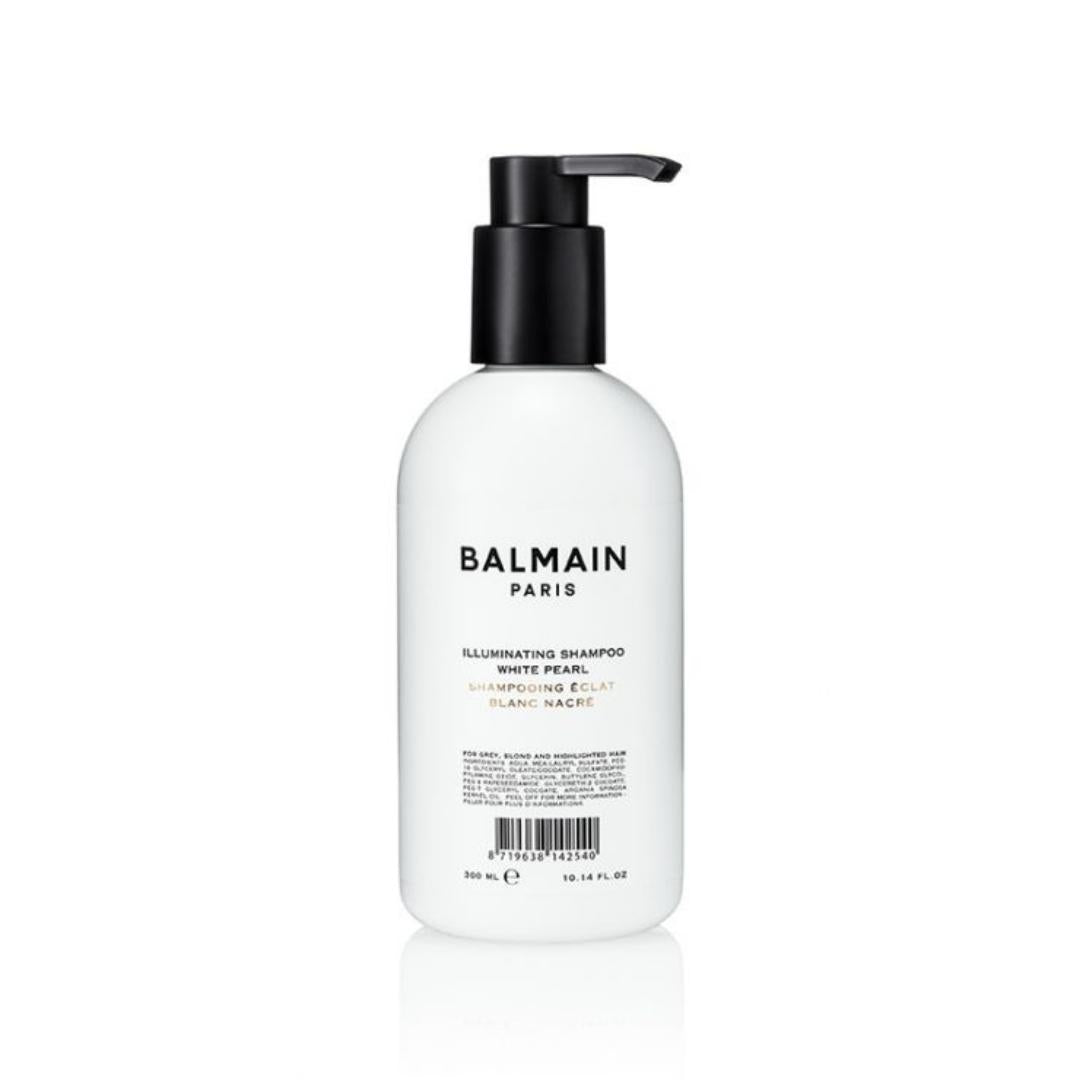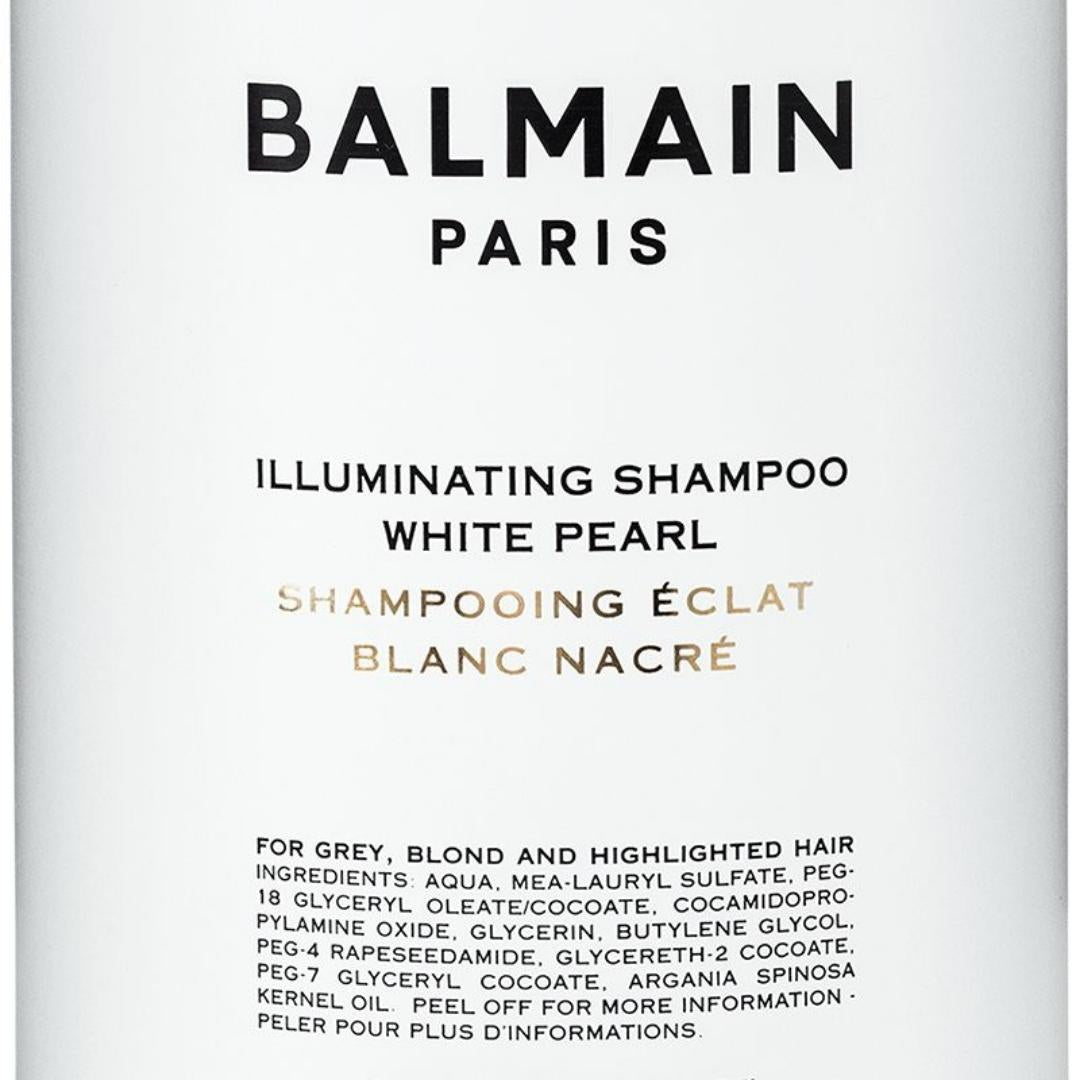 Illuminating Shampoo White Pearl
---
Illuminating cleansing shampoo for blonde or highlighted hair. Brightens the hair color and corrects brassiness, without making the hair grey. For shinier hair with the glow of a white pearl.
Bleached blonde or highlighted hair is high-maintenance and requires continual touch-ups. To counteract unwanted warm tones, deeply pigmented violet enriched products are required in between color services. The Balmain Illuminating Shampoo White Pearl, enriched with pure violet pigments, helps to refract unwanted warm tones and brightens the hair color. The silver shampoo gently cleanses, while providing optimal hydration to the hair. Specially developed for ash blonde and highlighted hair. Infused with the signature blend of Argan Elixir and Silk Protein to repair the hair from within.
-
Maintains blonde and highlighted hair
N.B: Balmain Hair Couture Products are only shipped inside Lebanon, worldwide Shipping is not available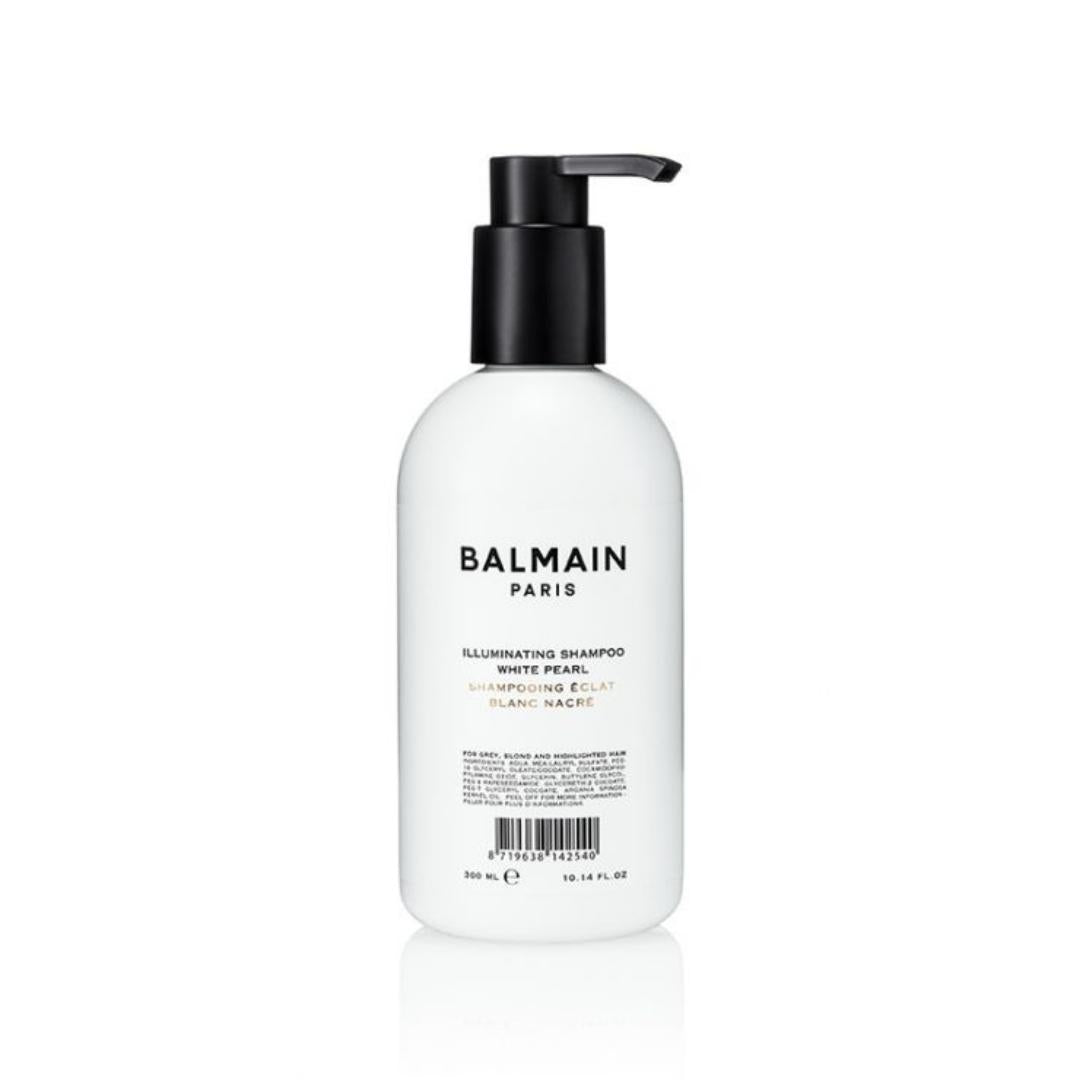 This product has no reviews yet.