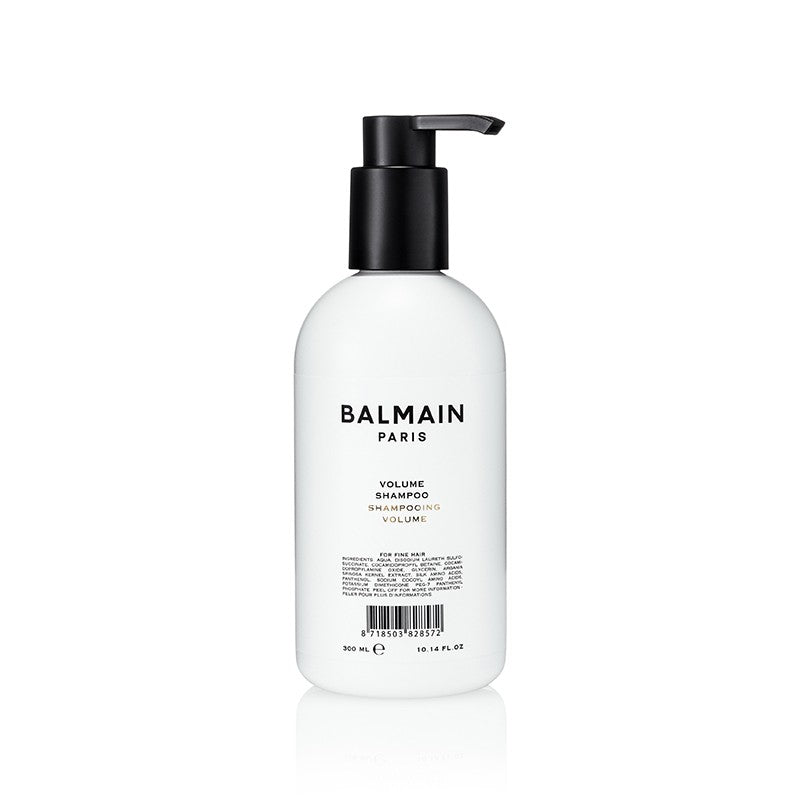 Volume Shampoo 300ml
---
This lightweight shampoo gives volume and body to all hair types. A luxury and mild daily shampoo; easy and manageable. For shiny and perfectly styled hair. 
• Lightweight volume shampoo
• Creates full-bodied, shiny hair with added volume
• Daily shampoo
Smoothing shampoo that cleanses the scalp and hair whilst lifting flat, fine, and thin hair. Gently removes access oils and sebum that normally weigh the hair down. Strengthens the hair fiber to enhance texture and body. Designed to create ultra-voluminous hair. The advanced formula leaves the hair cuticles open and strengthens each strand, which results in fuller and thicker-looking hair. The rich blend of oils and amino acids protects the hair against UV rays to prevent damage and split ends. Leaves the hair moisturized, soft, and with a natural glow.
N.B: Balmain Hair Couture Products are only shipped inside Lebanon, worldwide Shipping is not available 
Apply to wet hair, massage softly and rinse thoroughly. Recommended to use with combination of Volume Conditioner and Leave-in Conditioner.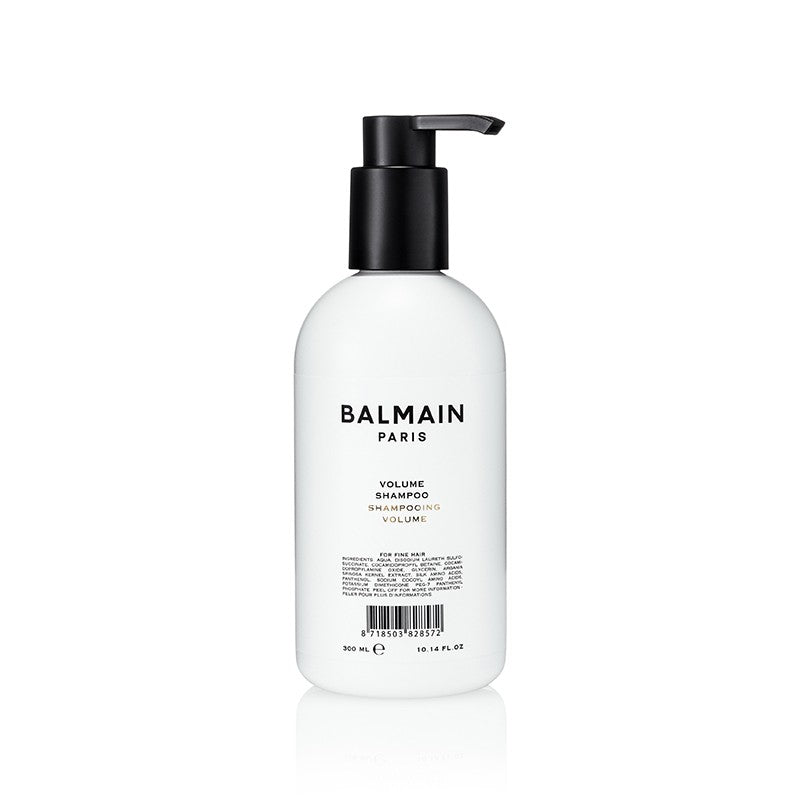 This product has no reviews yet.