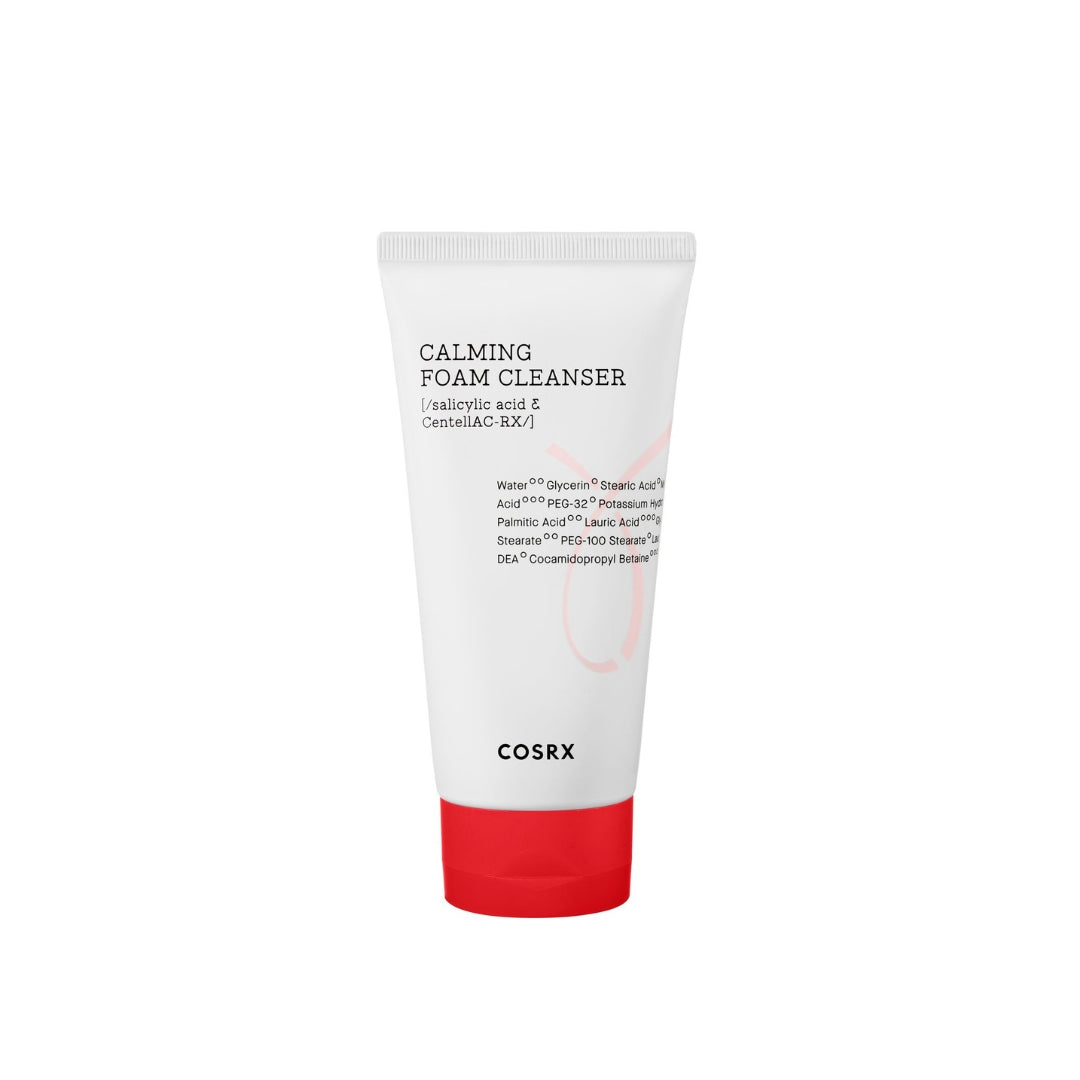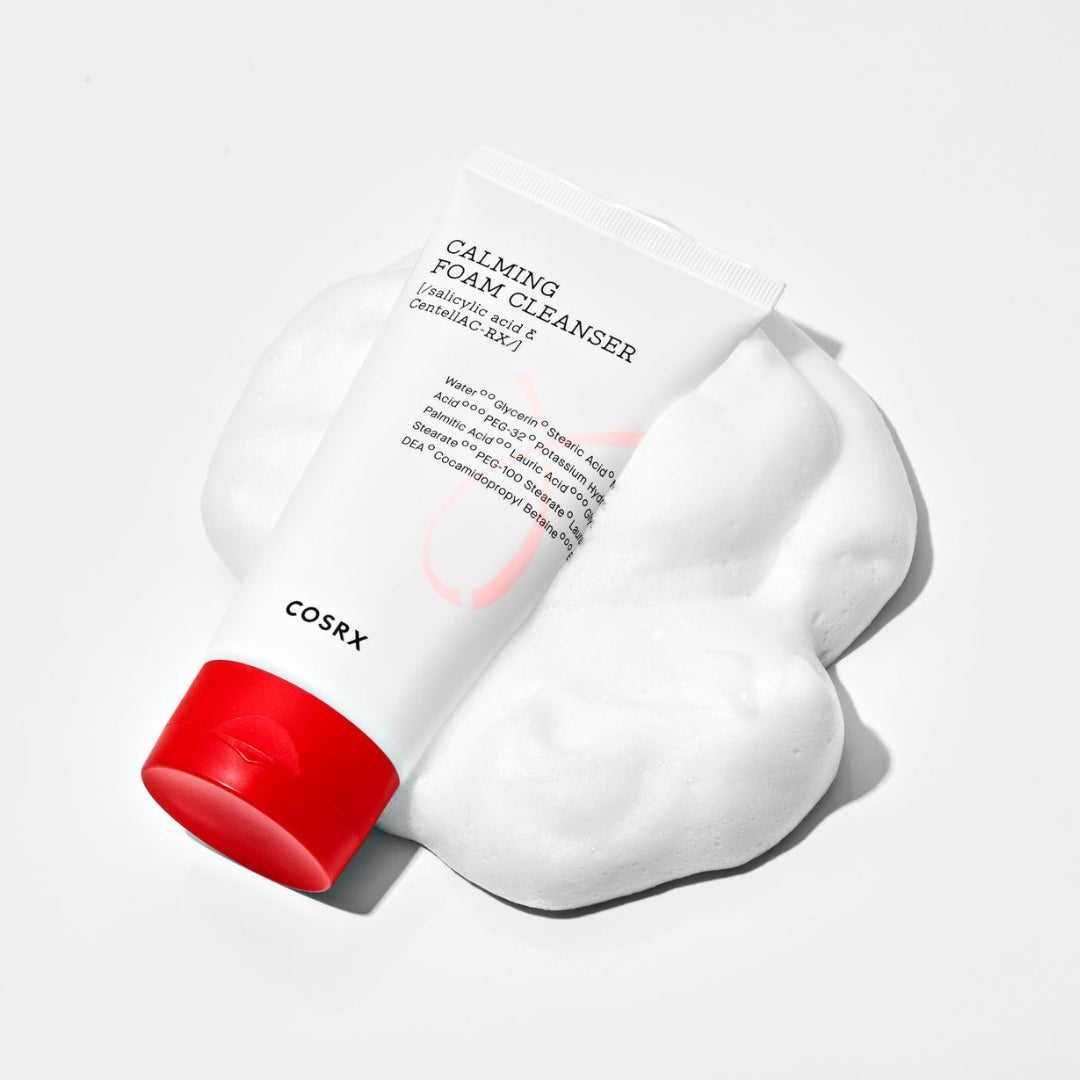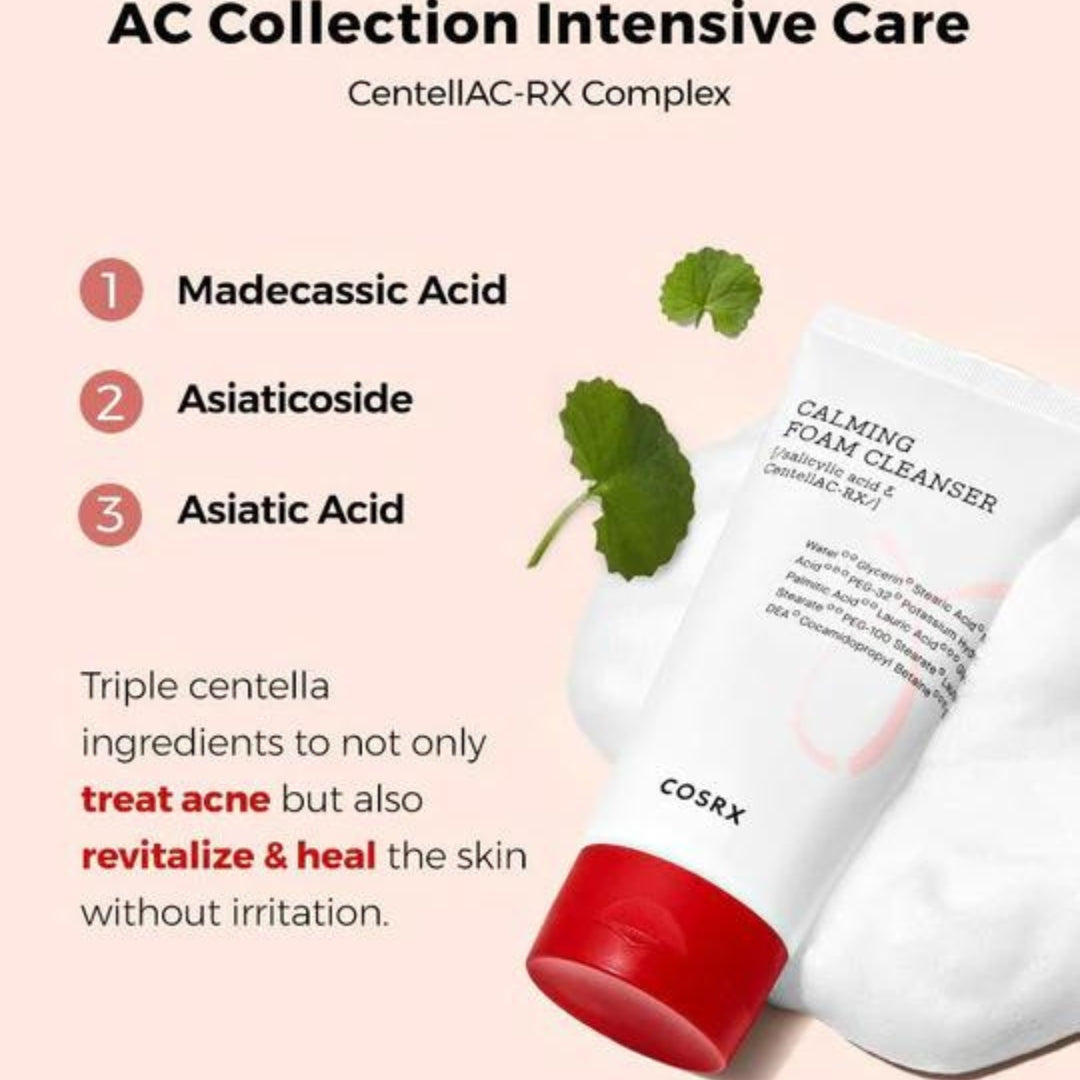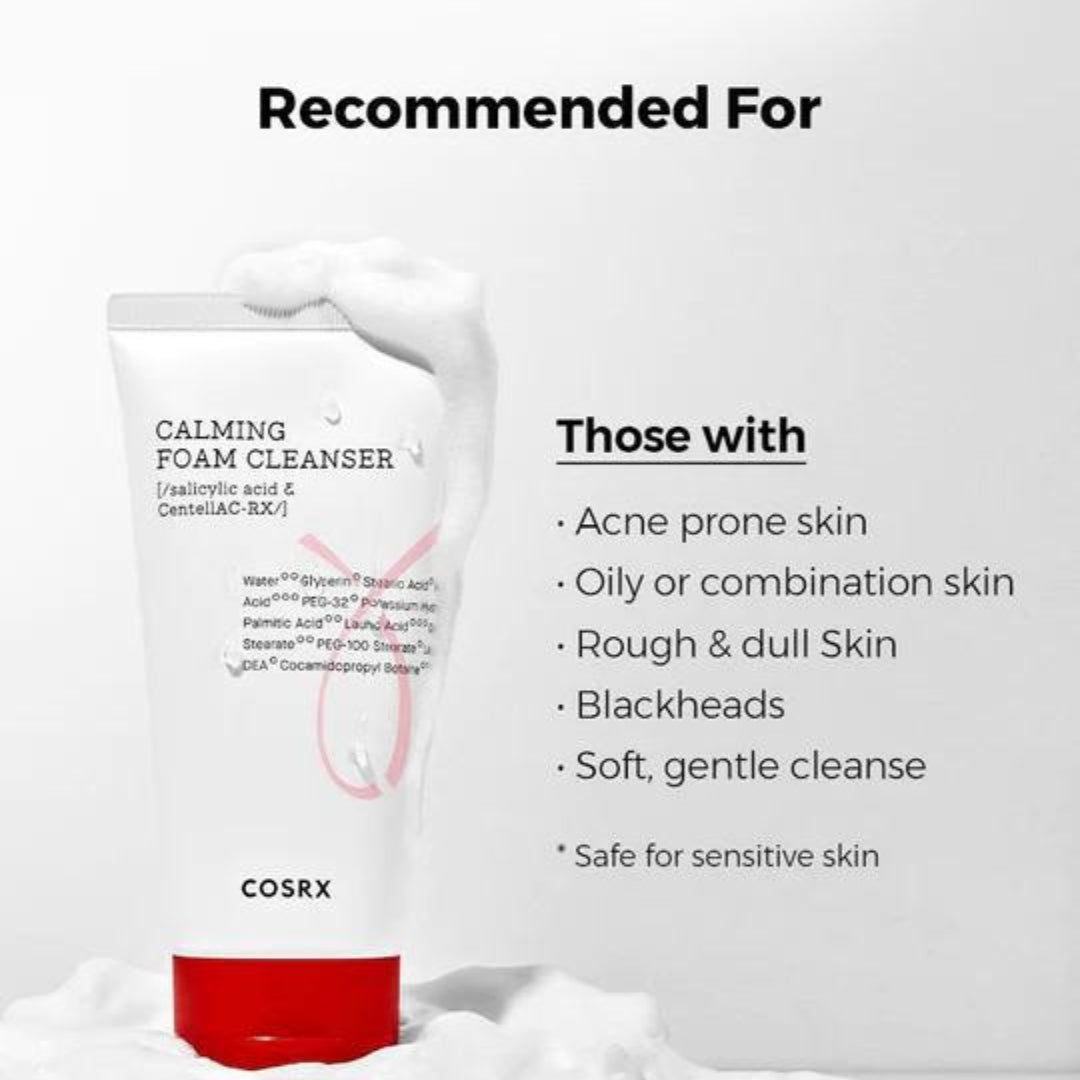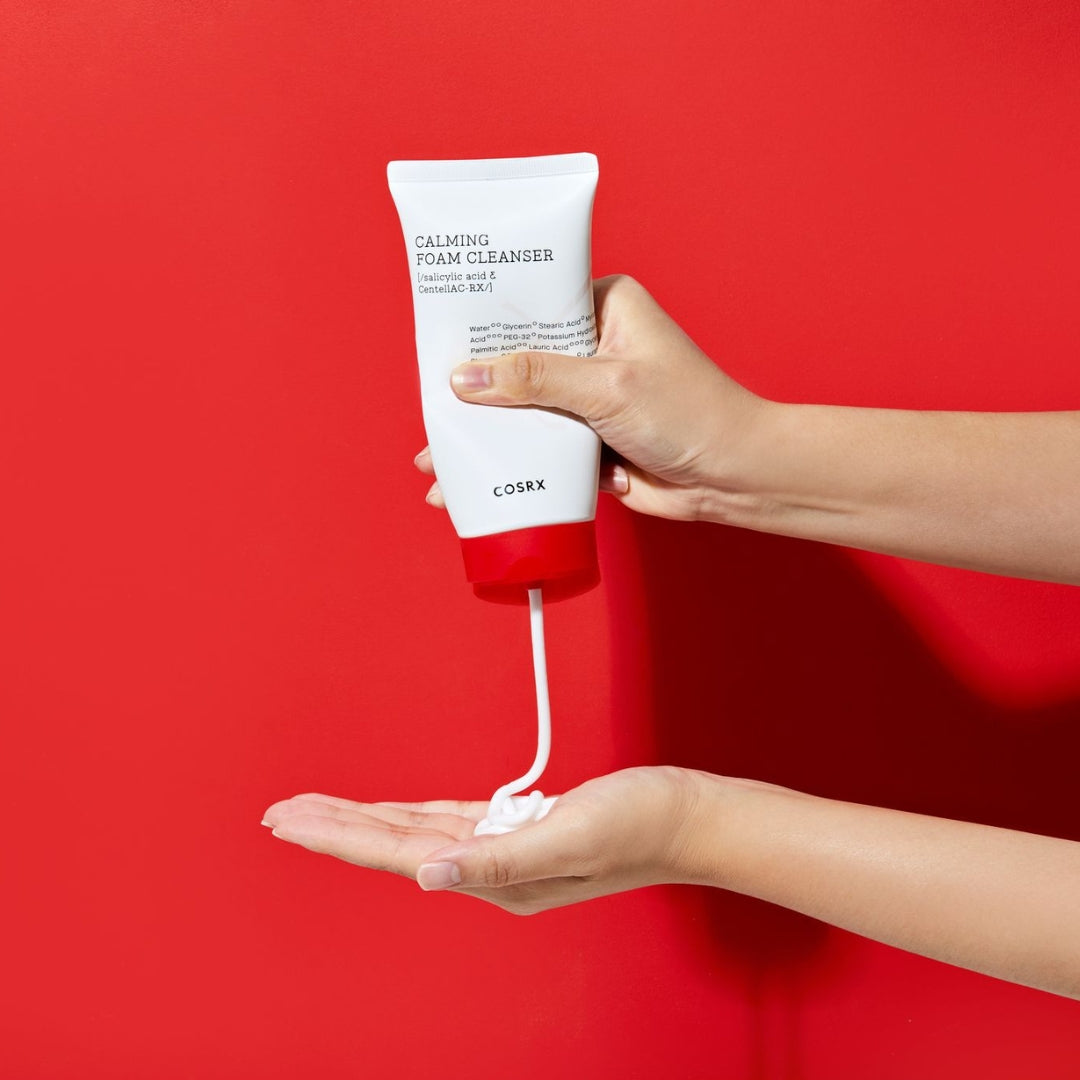 AC Collection Calming Foam Cleanser
---
What is it: Smart, daily acne cleanser that provides both freshness and moisture with gentle foam.
BENEFITS
• Remove Impurities
• Control Excess Oil 
• Soothe & Heal
• Exfoliate Rough Skin
TARGETS
• Acne prone skin
• Oily or combination skin
• Rough & dull Skin
• Blackheads
• Soft, gentle cleanse
* Care for sensitive skin
Squeeze a proper amount onto your hand. Gently foam up and massage on wet skin. Rinse with tepid water.
Full Ingredients
Water, Glycerin, Stearic Acid, Myristic Acid, PEG-32, Potassium Hydroxide, Palmitic Acid, Lauric Acid, Glyceryl Stearate, PEG-100 Stearate, Lauramide DEA, Cocamidopropyl Betaine, Potassium Cocoate, Salicylic Acid, Sodium Chloride, Arachidic Acid, Lavandula Hybrida Oil, Linalool, Disodium EDTA, Oleic Acid, Limonene, Asiaticoside, Asiatic Acid, Madecassic Acid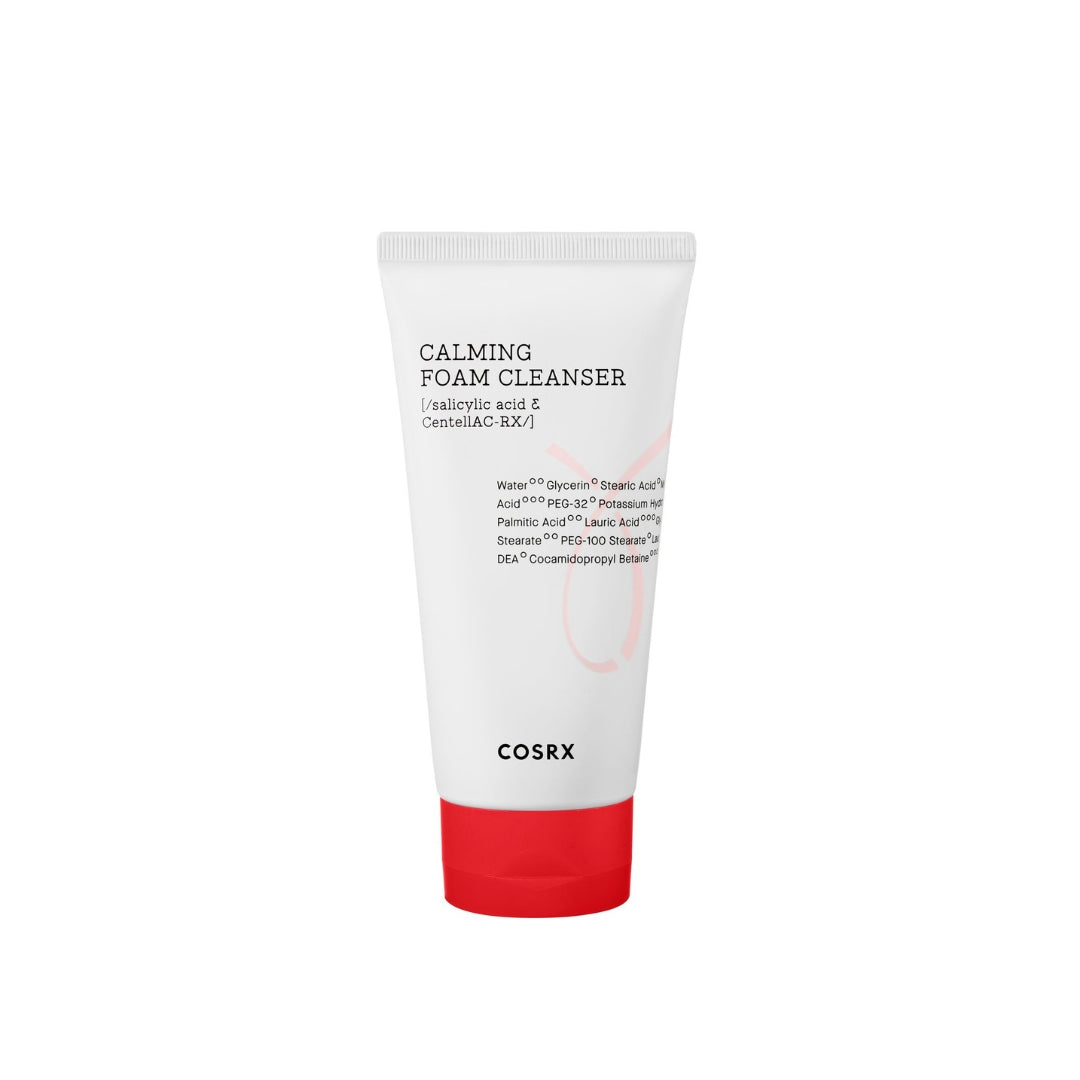 This product has no reviews yet.