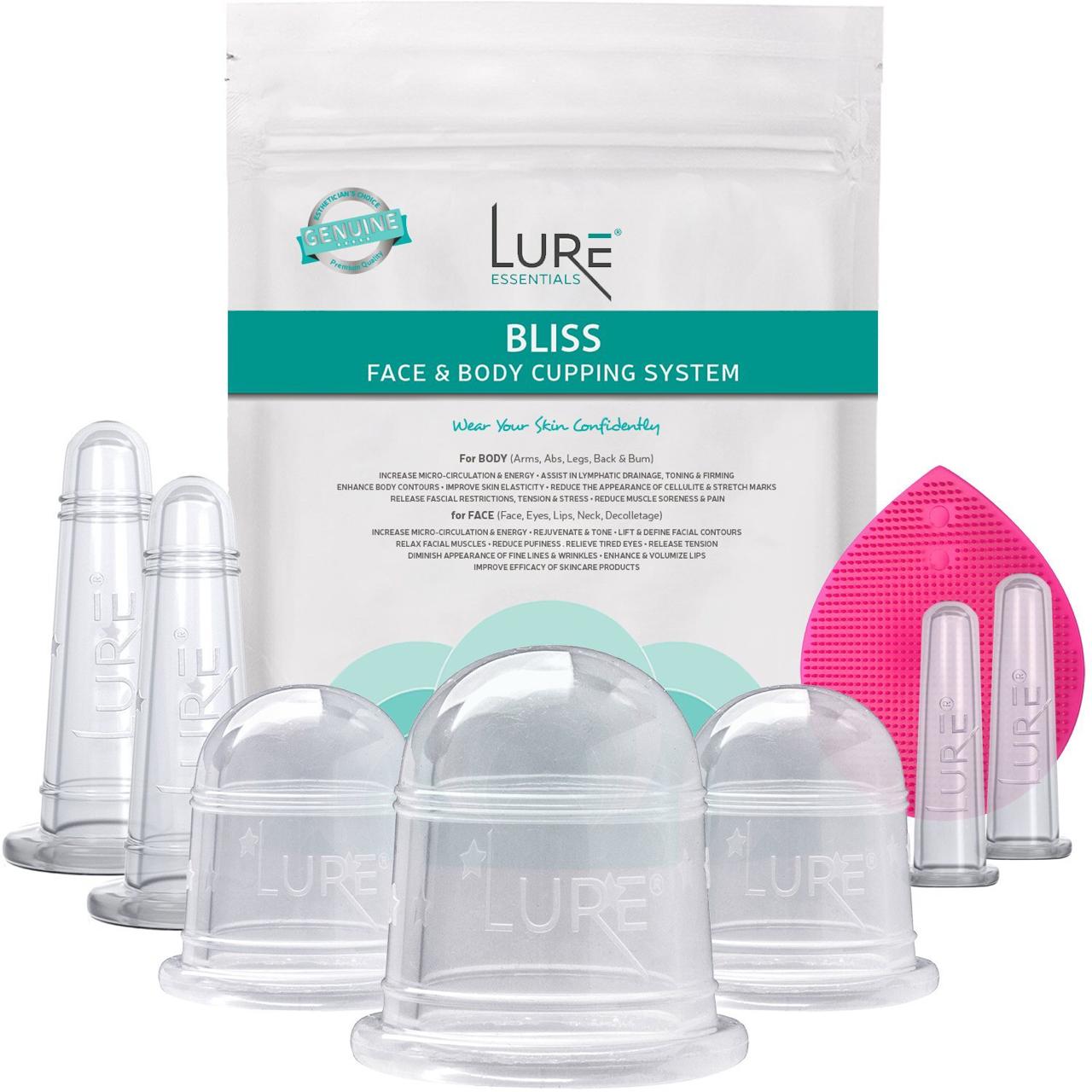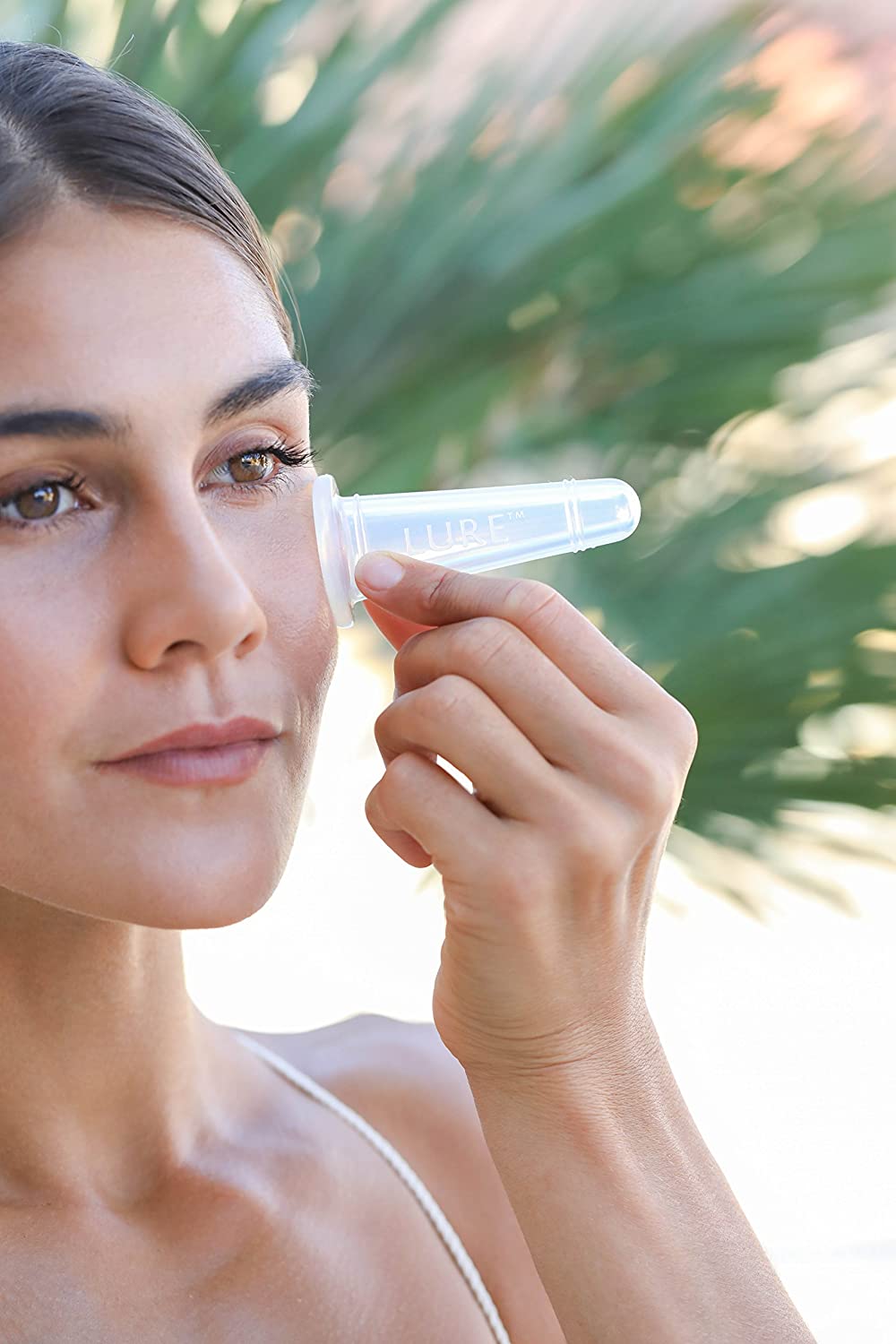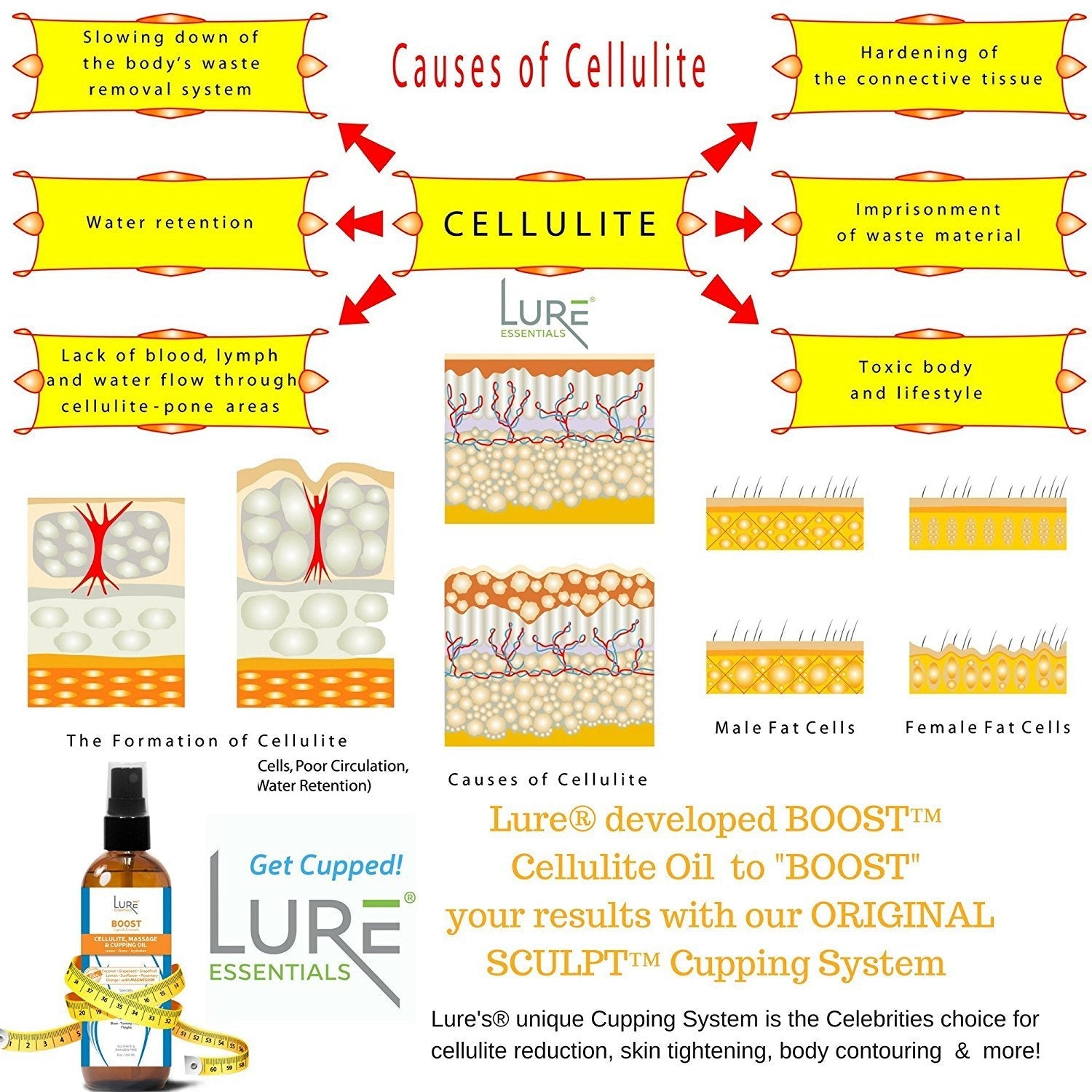 Bliss Face and Body Cupping Therapy Set
---
What is it: Cupping therapy helps manage acute & chronic pain, boost the immune system, restore mobility, speed up recovery time, improve circulation, reduce inflammation, release toxins (lymphatic drainage), relieve muscle & joint pain, support respiratory function, release endorphins, promote healing, relieve tension and improve sleep.
Vacuum suction lifts the tissue to allow for blood and lymph flow.
Premium quality material and cups are designed to provide superior suction & control, are easy to squeeze, and easy on your hands. We offer a training guide and full support.
What you get
The original Face and Body cupping set include 7 Massage Cups: (3) Body Cups: 1 Large (2"), 2 Small (1.5") 
Face Cupping Cups: 2 Facial Cups (.75"), 2 Eye Cups (.37") diameter + FREE Exfoliating silicone face brush,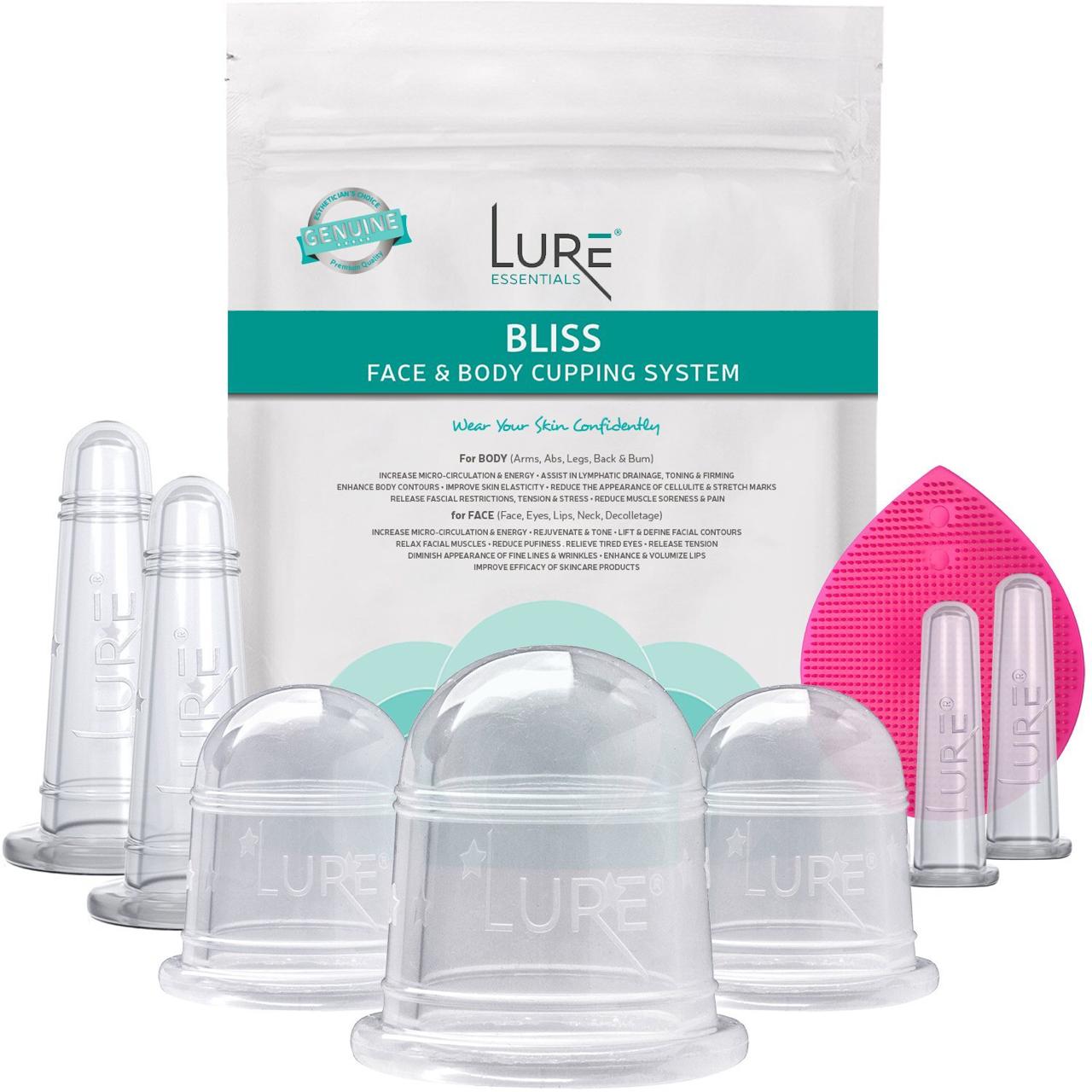 Preorder items will be delivered within a shipping period of 10 to 14 business days.