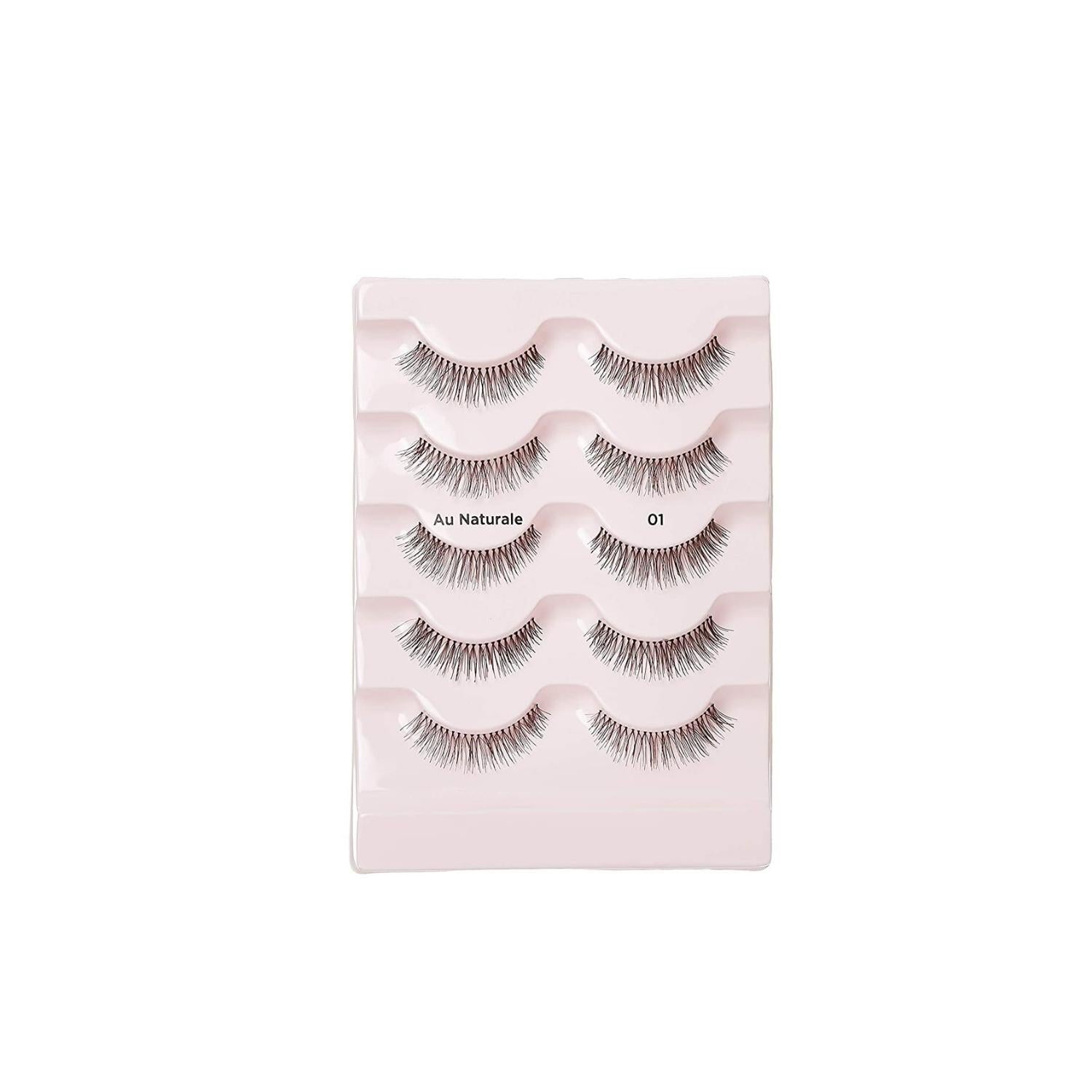 I Envy Au Naturale Lashes
---
What is it : Everyday wear lashes designed to work with what you're working with. The wispy lashes graduate from short to long, and each features a clear band (invisible to the eye) for that nothing-but-natural look
Suitable For Contact Lens Wearer. 100% Human Hair.
Works well for:
Contact lens friendly

Works well for Small, almond-shaped eyes

For best results, use with i-ENVY Lash Adhesive

Contains 5 pairs of eyelashes
Measure: place false lash against your natural lash,Trim if needed
Prep : Apply the adhesive to lash band. wait 30-60 seconds for adhesive to become slightly clear and tacky.Apply: Hold false lash along natural lash line, allowing adhesive to dry completely how to remove gently peel off lash strip, starting at the outer corner.
Use oil-free makeup remover to remove excess adhesive from eyelid
This product has no reviews yet.