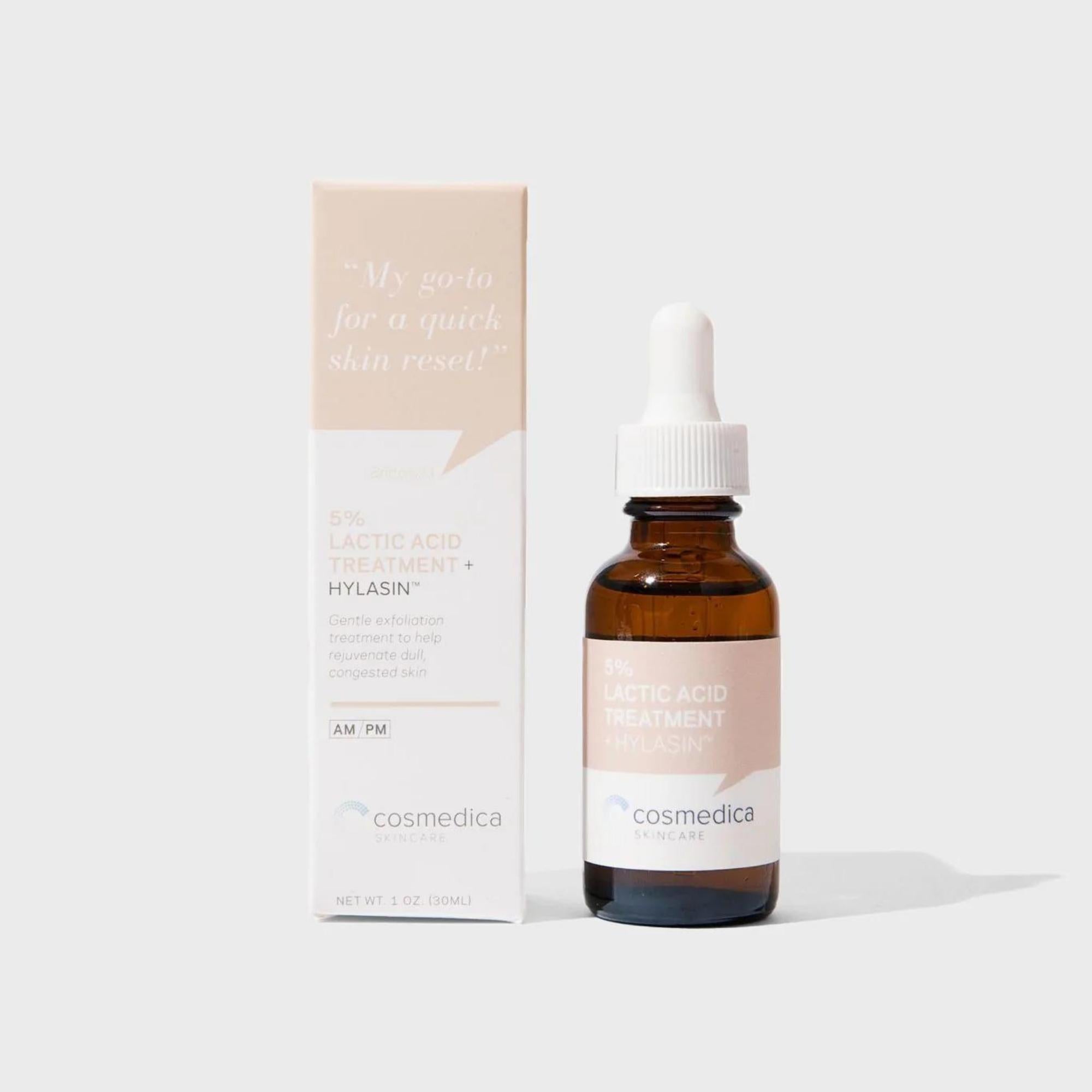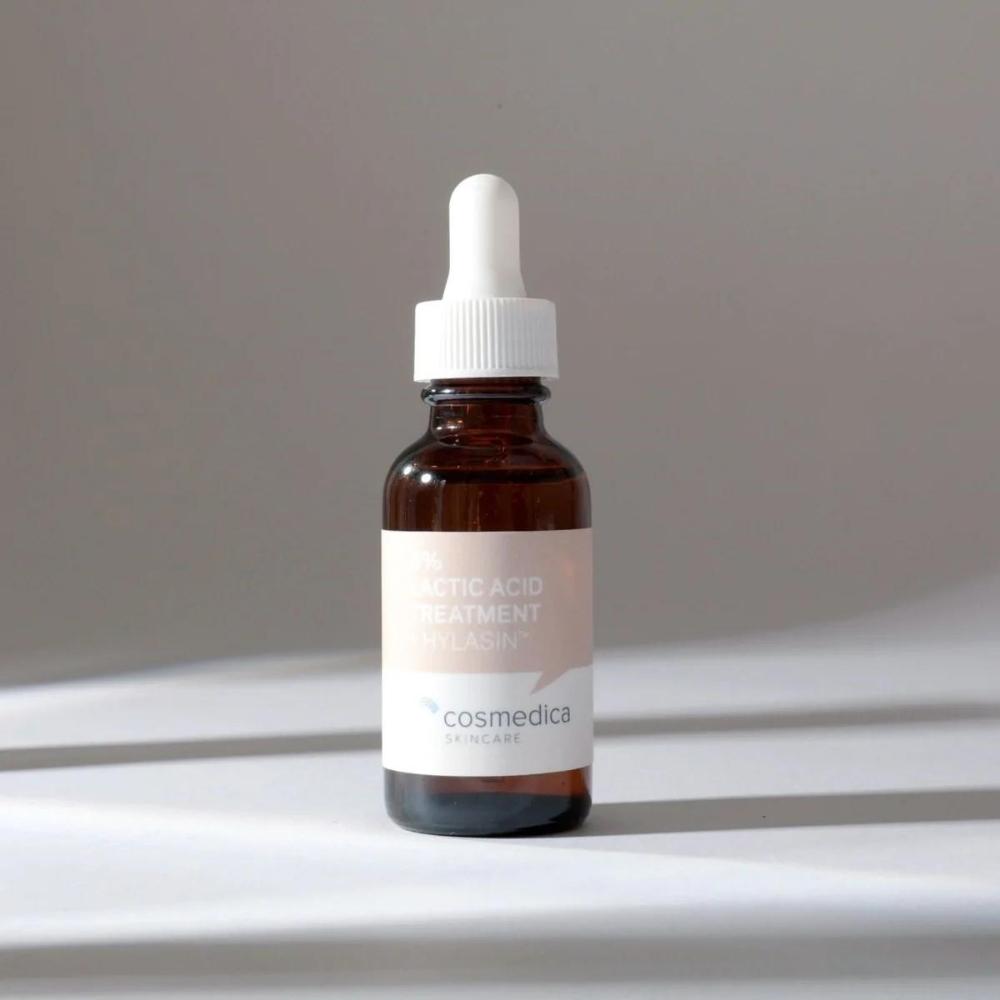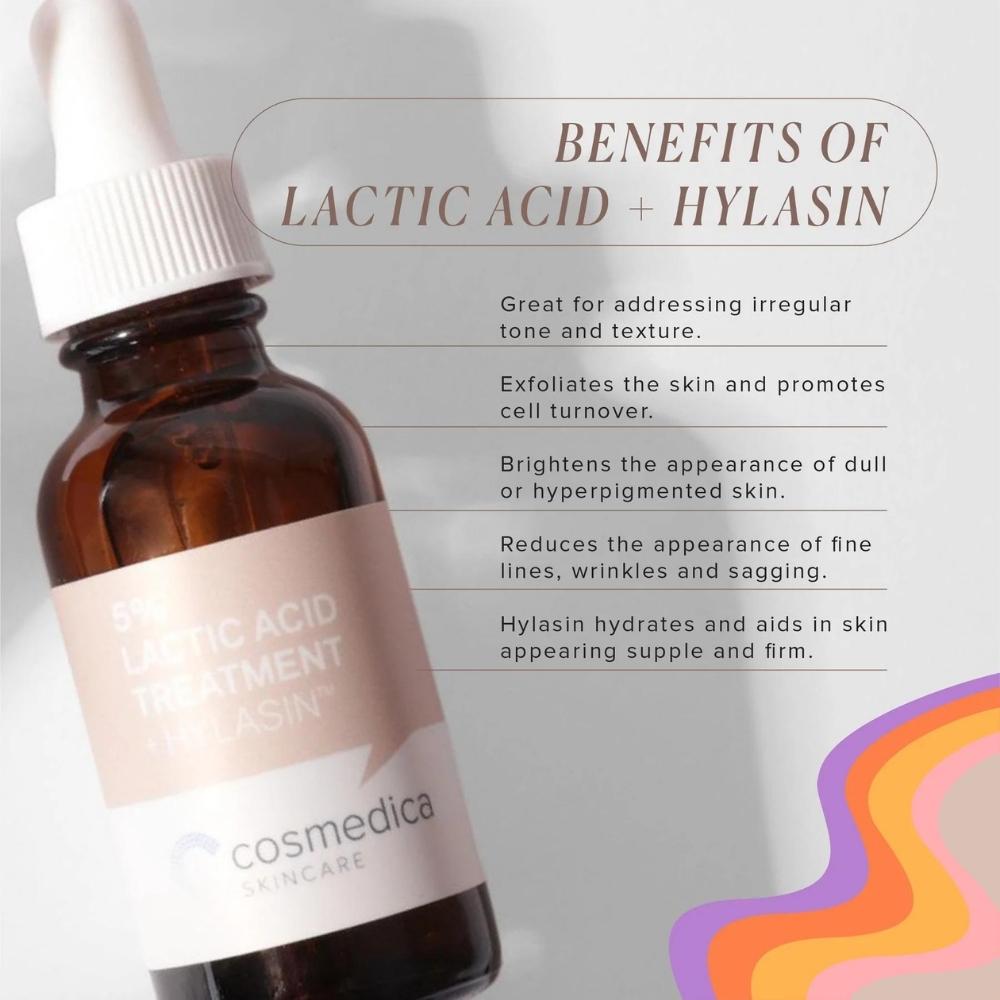 5% Lactic Acid Treatment + Hylasin
---
What is it: This unique member of the Alpha Hydroxy Acid (AHA) family gently sloughs away dead skin cells while hydrating the rejuvenated skin's surface.
Lactic Acid is a must-have for those looking to improve the look of dull and tired skin.
Hyalisn™, Cosmedica Skincare's proprietary blend of Hyaluronic Acid, enriches the skin with balanced hydration. Together these ingredients work to improve the visible signs of aging skin while leaving the skin soft to the touch.
Do not use on peeling or broken skin. Do not layer with Vitamin C, Retinol or Niacinimide products in the same routine

NOTE: This treatment may cause increased sensitivity to sun exposure due to the AHA ingredient properties. Sunscreen is highly recommended during any kind of sun exposure.
Water, Lactic Acid, Glycerin, Phenoxyethanol, Xanthan Gum, Allantoin, Ethylhexylglycerin, Sodium Phytate, Sodium Hyaluronate


VEGAN PARABEN-FREE & CRUELTY-FREE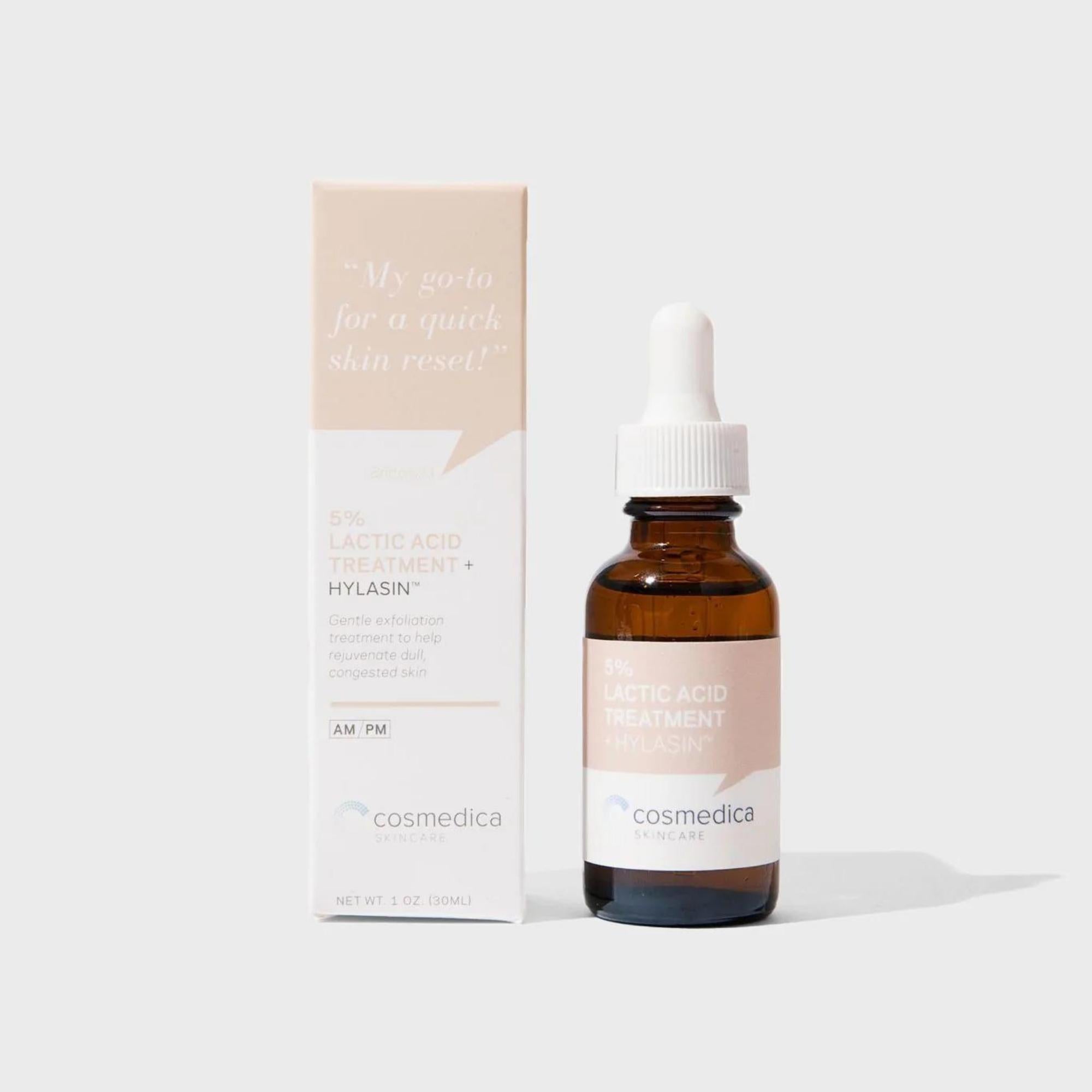 This product has no reviews yet.