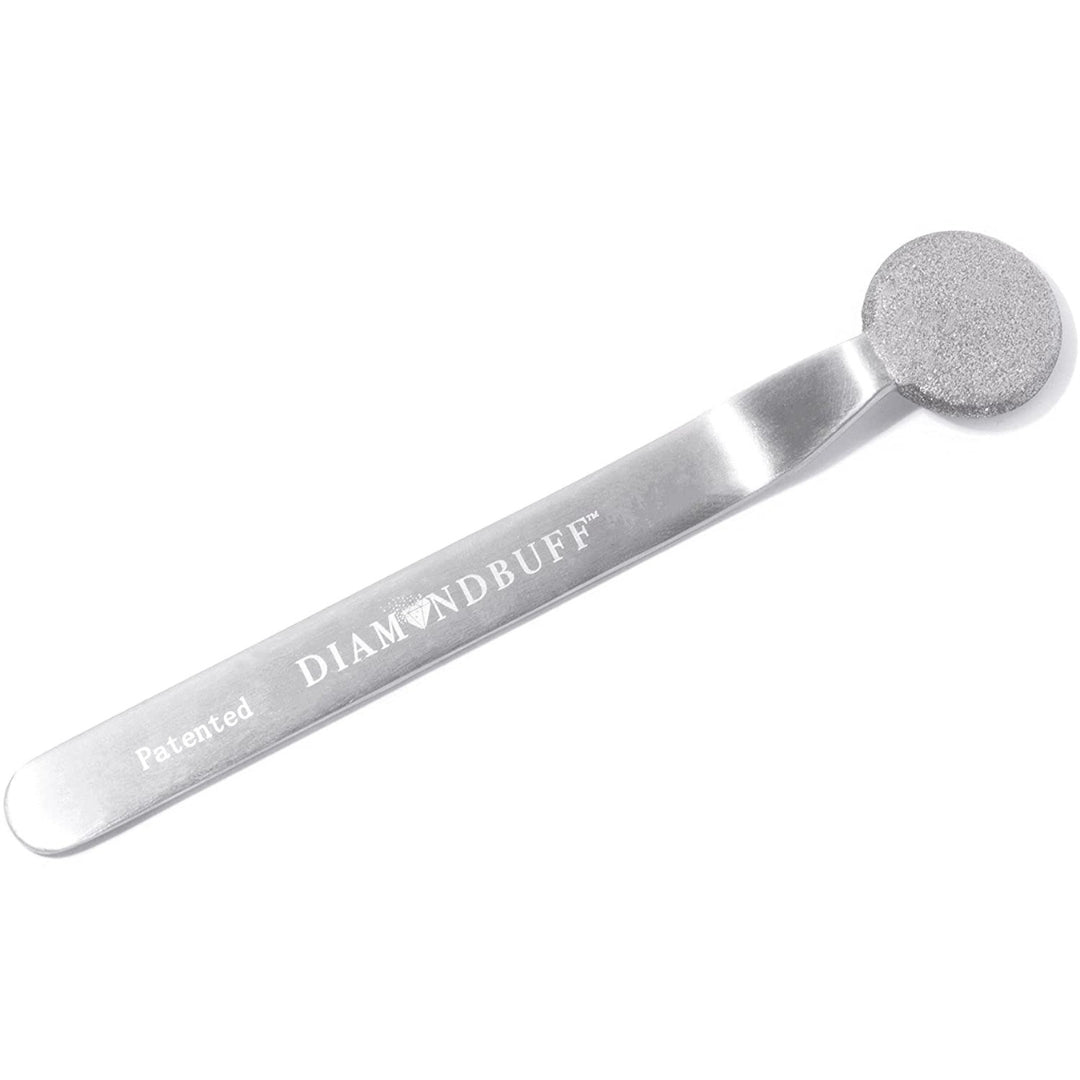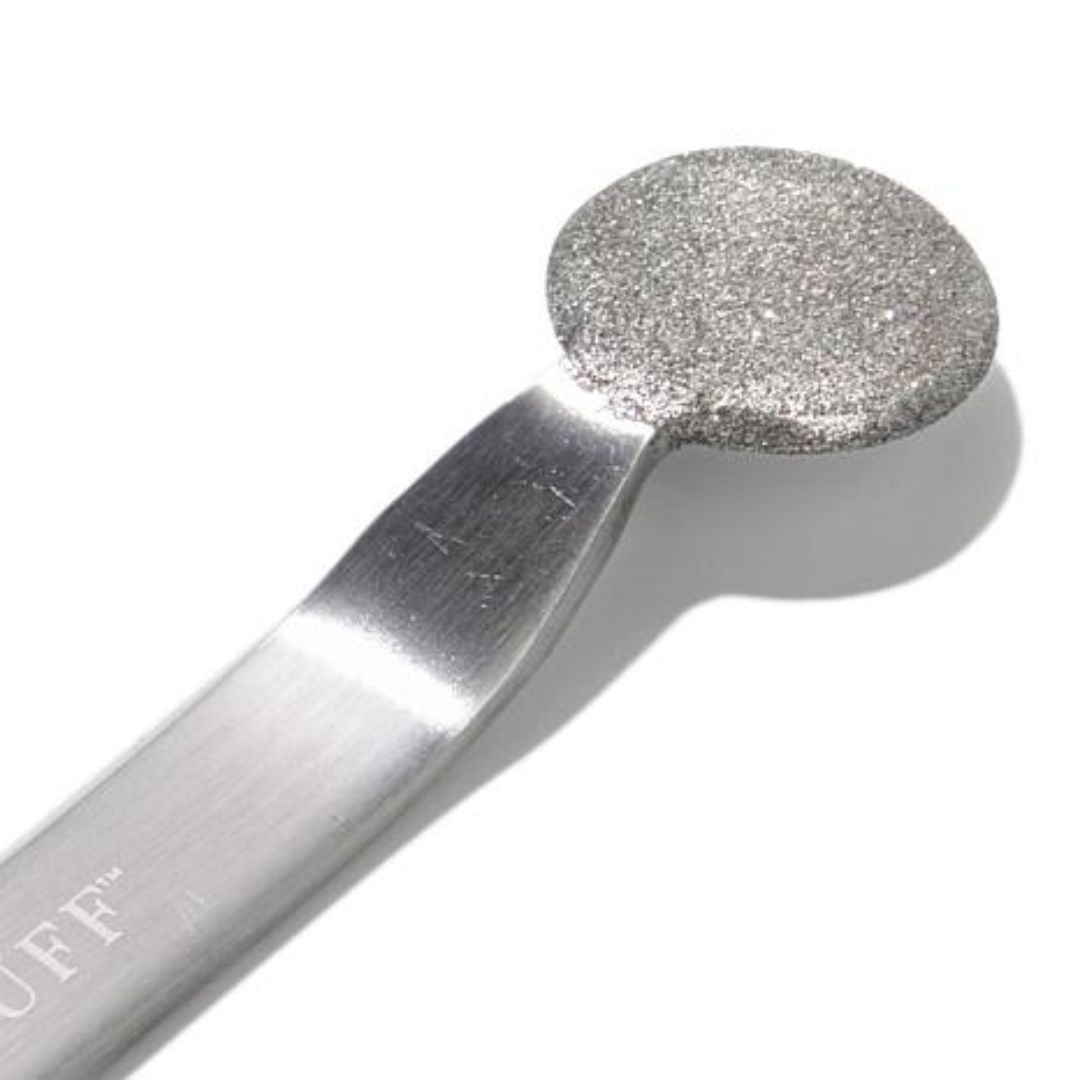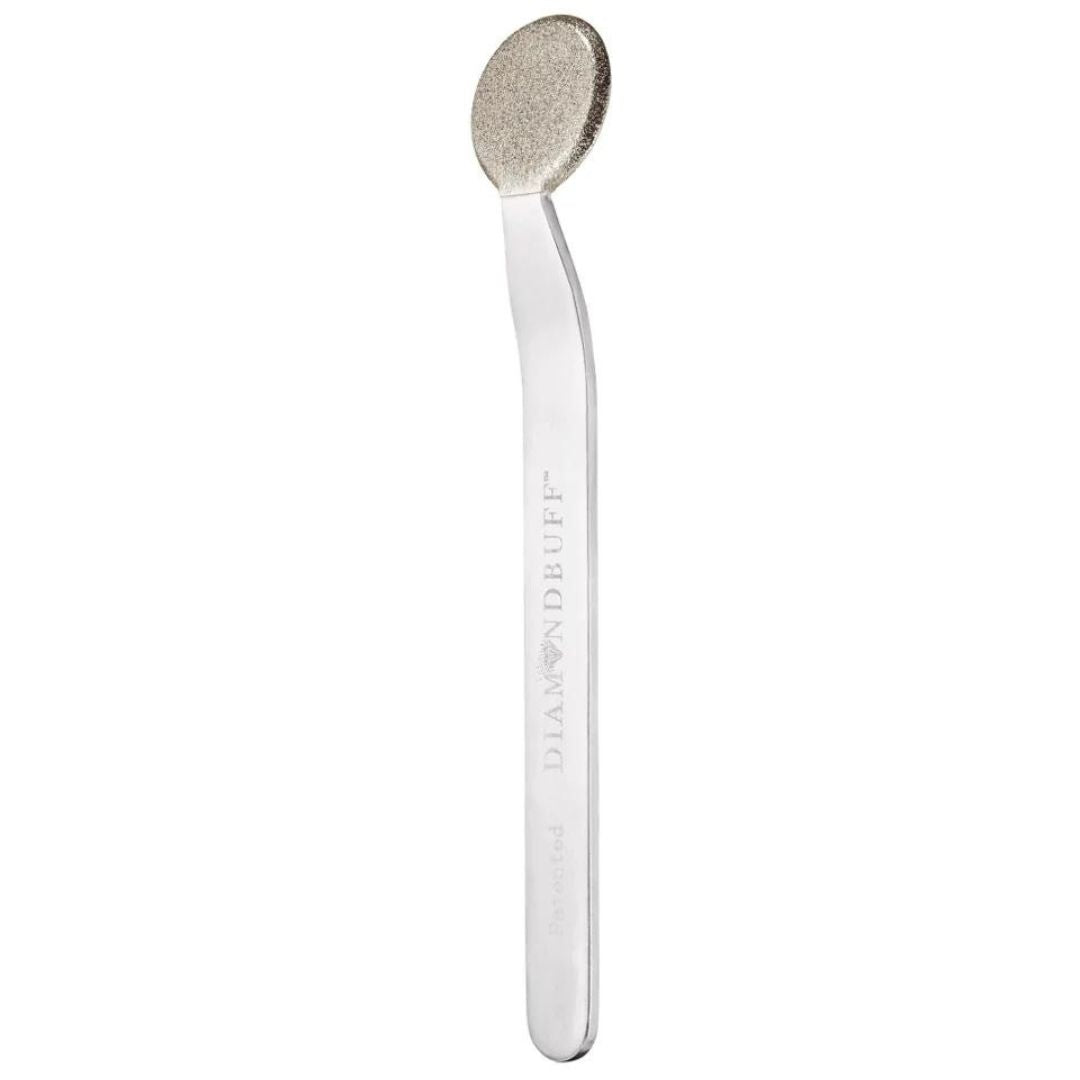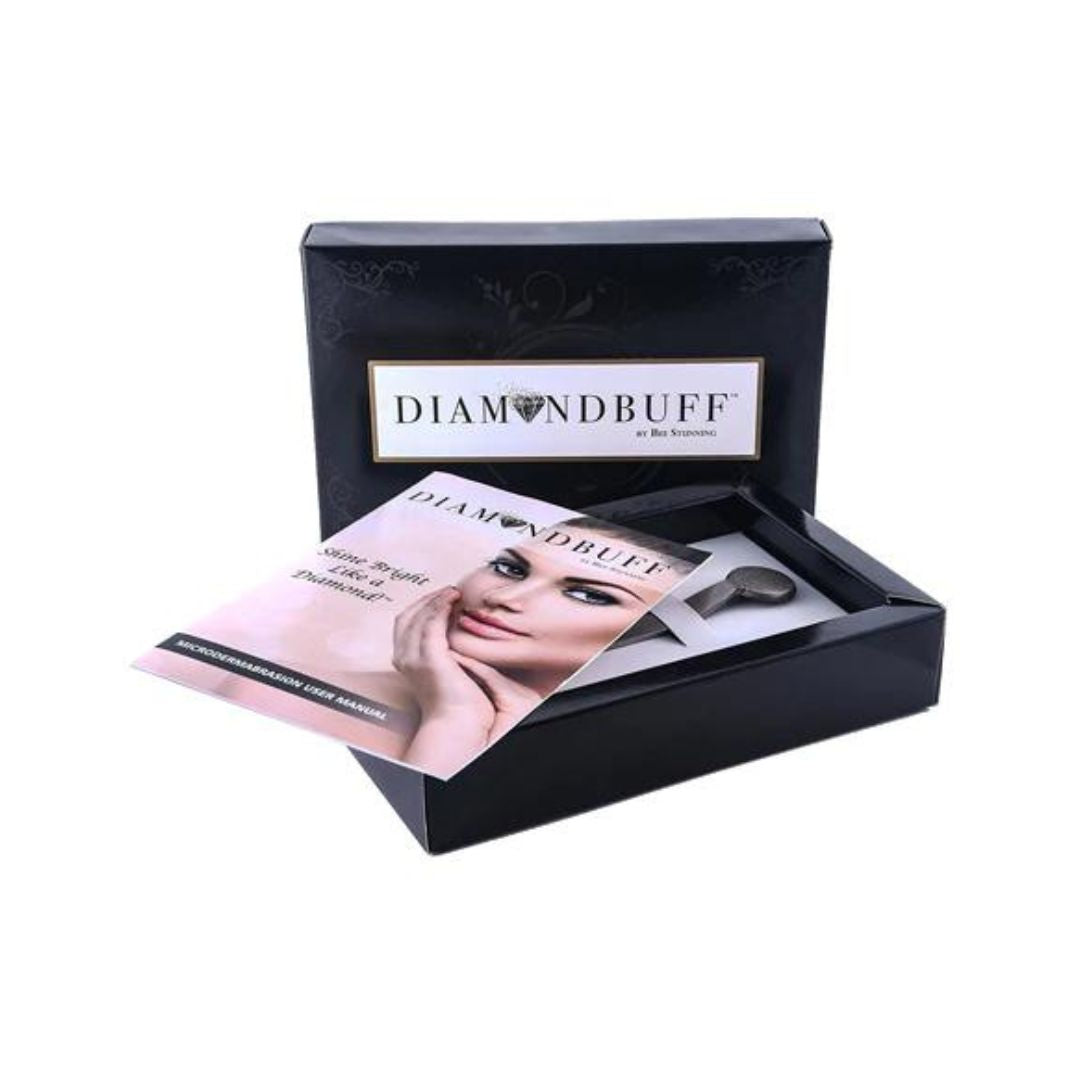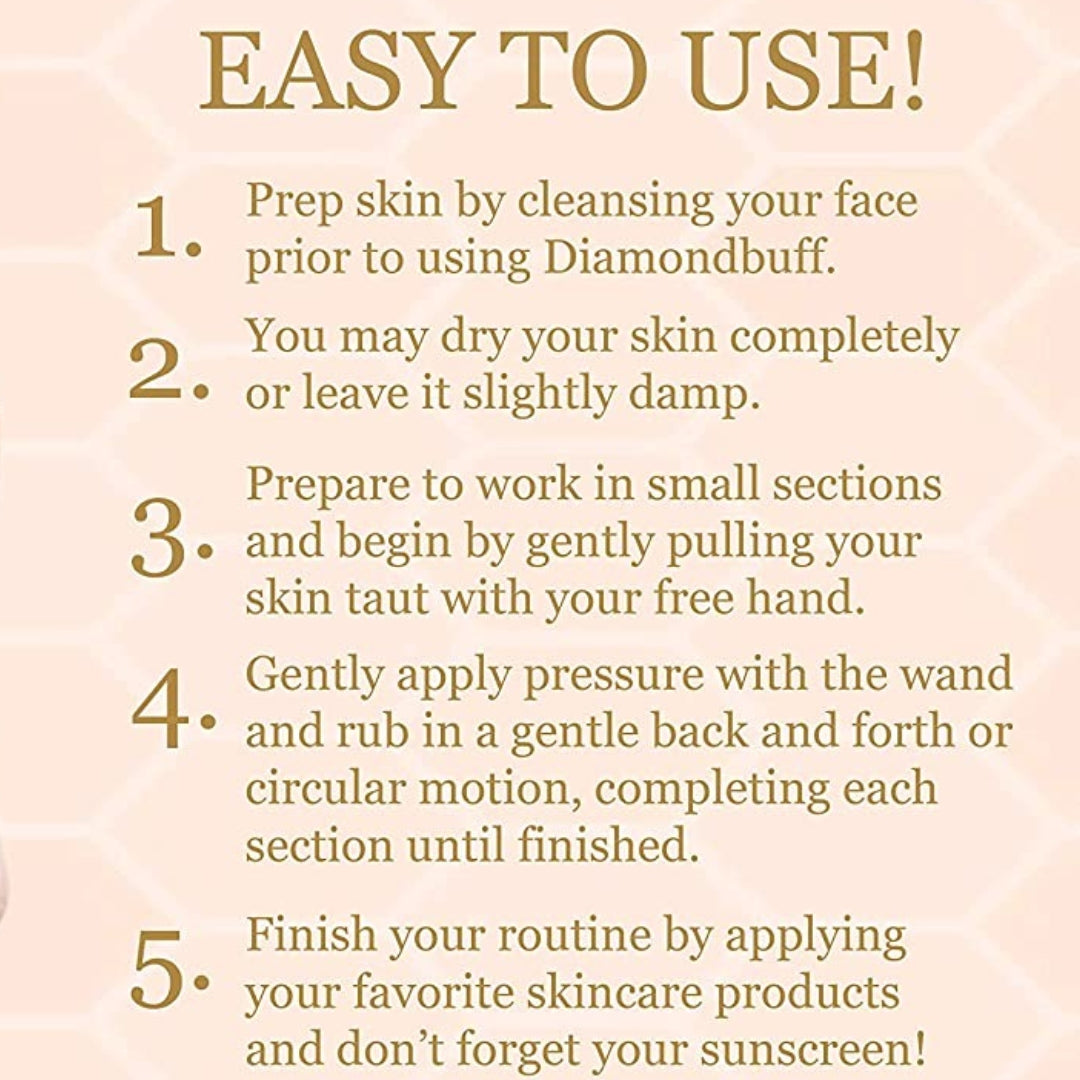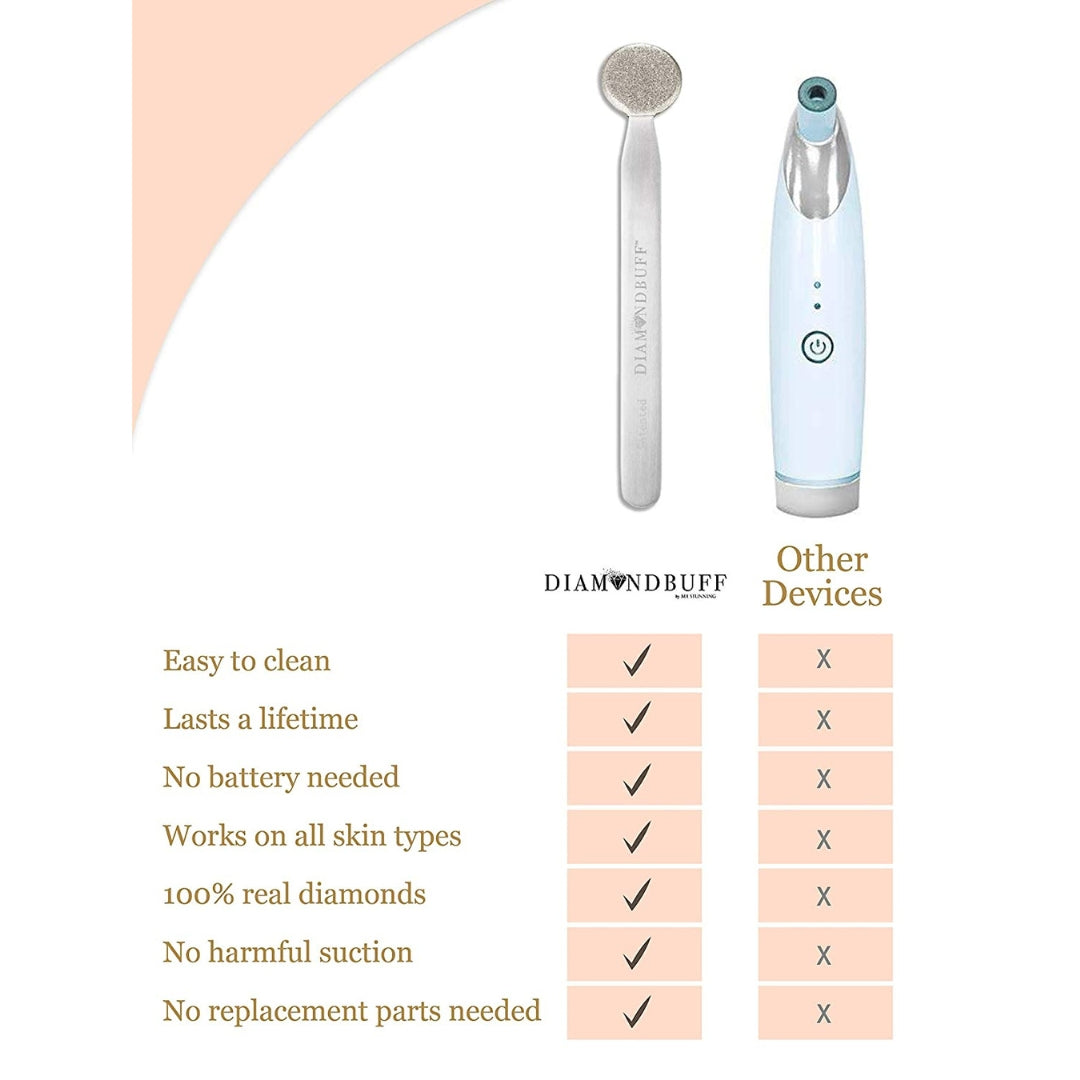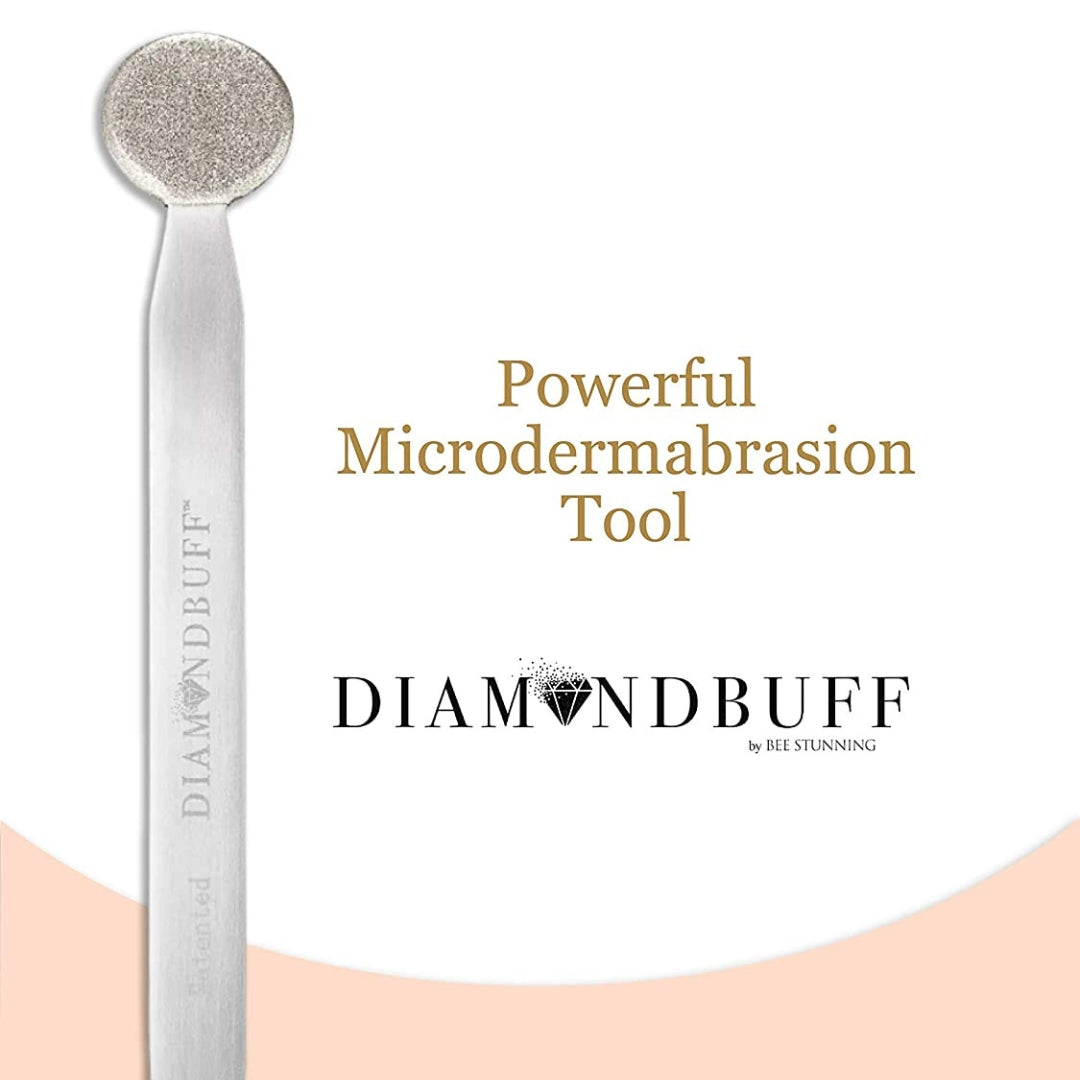 Diamond Buff
---
What is It: The patented Diamondbuff TM Microdermabrasion Tool, utilized by experts and now accessible for home use, is constructed of surgical-grade stainless steel and finely crushed diamonds.
How It Works

Instantly gives the skin a velvety smooth texture.
Enhances the look of wrinkles and fine lines.
Helps to reduce pigmentation and balance out skin tone.
Reduces and smoothes face scars, including acne scars.
Aids in skin tightening and firming.
Gives you a complexion that resembles porcelain and helps to eliminate clogged and enlarged pores.
Reduces the number of acne lesions.
Aids in skin regeneration after sun damage.
Smoother application of makeup results in a beautiful finish!
Knowledgeable:
Diamondbuff Large 1 "A larger surface area can be exfoliated thanks to the diamond head's diameter.
Secure and unobtrusive
without using suction
May be used to damp or dry skin; for greatest effects, apply to damp skin.
Suitable for use in the shower
portable and small
simple to store
Safe for dishwasher
simple to clean
No unsightly cables, batteries, or spare parts
There are no ongoing maintenance fees
5-3/4"L x 1"W x 1/2"approximately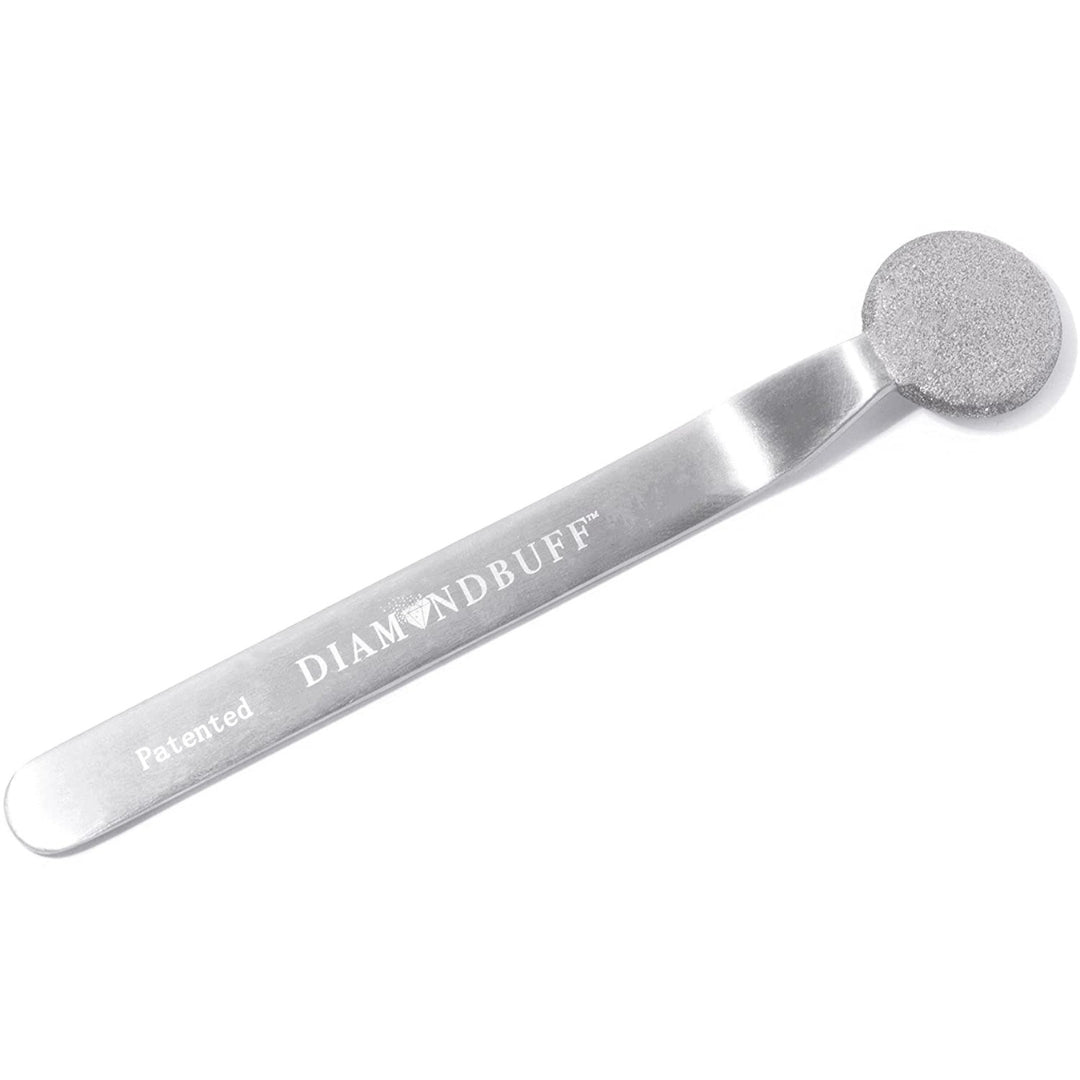 This product has no reviews yet.