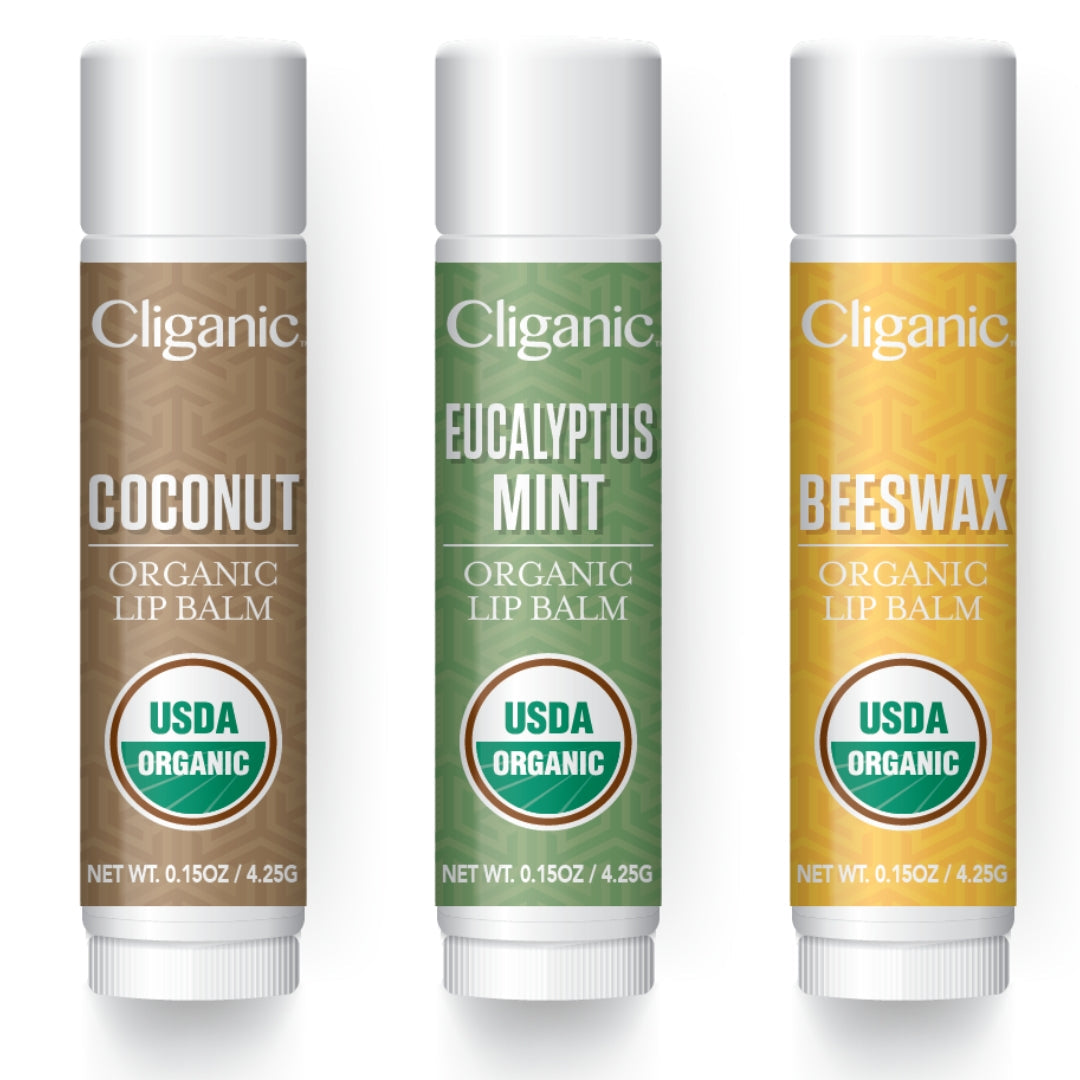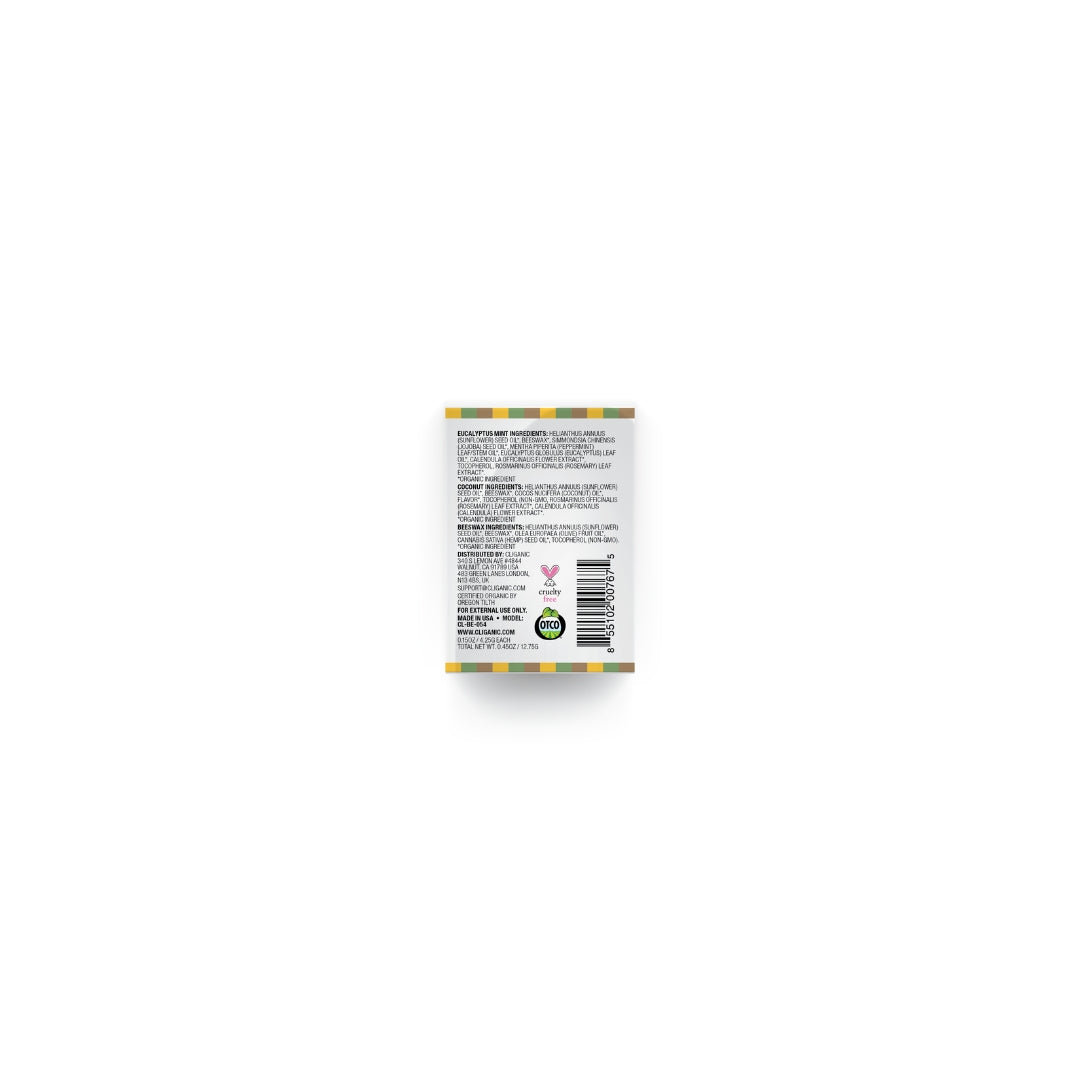 Organic Lip Balm Set, 3 Flavors
---
What is it: Cliganic's Organic Lip Balm 3-Piece set comes in three delicious flavors: Beeswax, Coconut, and Eucalyptus Mint and is conveniently sized for your pocket or handbag.
Our lip balms are made with natural ingredients that hydrate, feed, and safeguard lips to keep them soft and healthy. A natural skin conditioner that includes Vitamin E and antioxidants is beeswax (a natural moisturizer). Vitamins A, D, and E found in sunflower seed oil aid to hydrate and safeguard lips. Coconut oil acts as a barrier against moisture loss and aids in skin healing and restoration. Olive oil keeps skin's moisture levels in check and protects it.

Your senses will be delighted by the essential oils in Cliganic's organic lip balms. Depending on your mood, our lip balms range from the cooling tingle of mint and eucalyptus to the exotic island aroma of coconut.

Cliganic organic lip balms are made with the greatest ingredients and are entirely natural.
This product has no reviews yet.