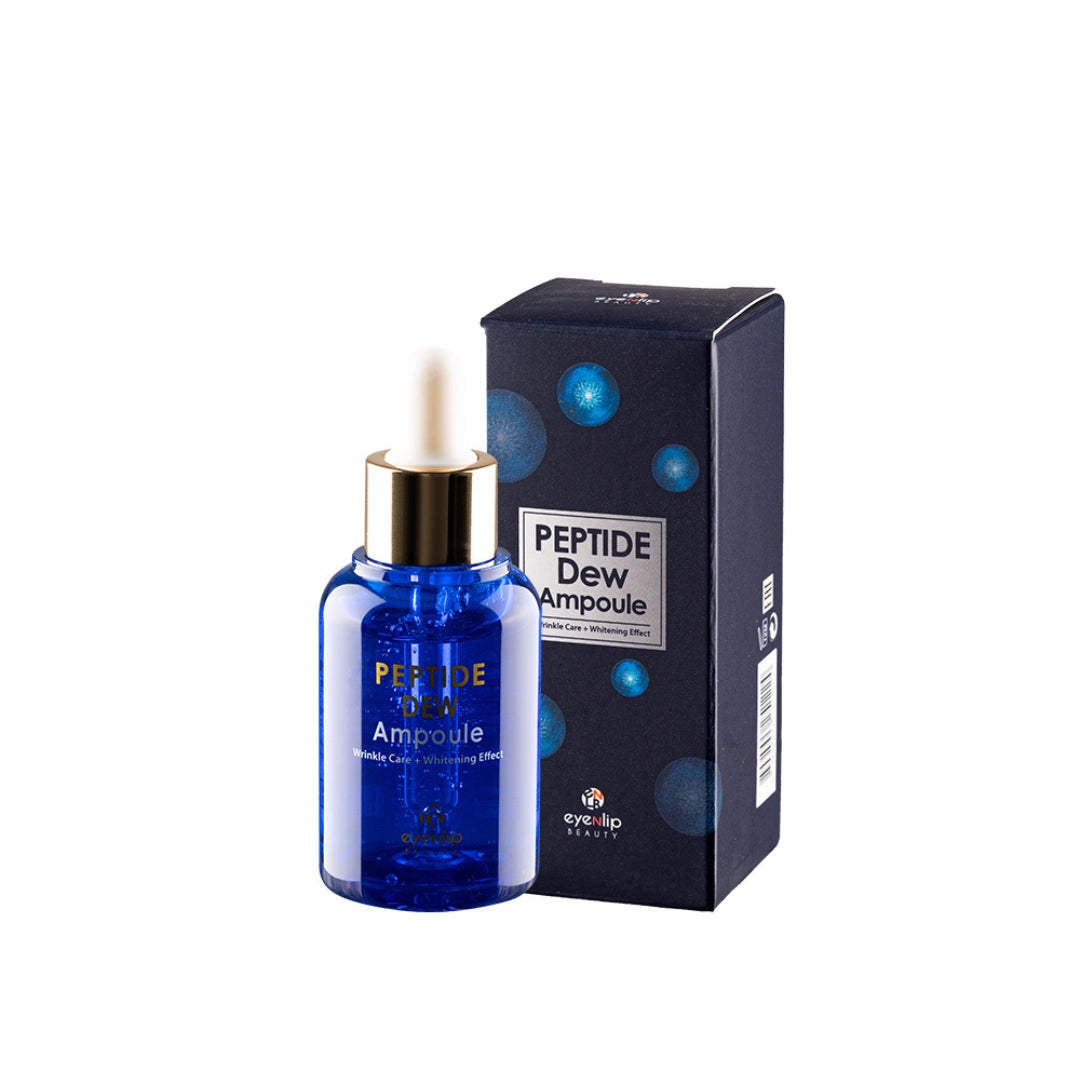 Peptide Dew Ampoule
---
What is it: A moisturizing ampoule that acts as a moisture supply, so that your skin will have healthy and elastic skin
Transmits the specific message to the neurotransmitter with the amino acid
polymer to induce the synthesis of collagen, and it delivers essential ingredients for skin health to the dermis, which helps to improve wrinkles and elasticity.
Especially, it is effectively used for anti-aging skin care.

Recommended for :
Lack of elasticity 

Tired of inner dryness

Getting dull skin

rough skin 
After cleansing, trim the skin with toner, then take the proper amount
off at the ampoule level and absorb enough to massage the face and neck.
Water. Dipronvlene Glucol Glucerin Niacinamide Trebalose 1 2.Hexanediol Ammonium AcrvlovidimethytaurateVP Conolumer Retaine PEG.60 Hydrogenated Caster Oil
Chlorphenesin Hudrovvethvicellulose Allantoin Adenosine Butylene Glycol Disodium
EDTA fragrance Pearl Extract Aloe Barhadencis I Have Extract Sodium Hyaluronate
Panax ginseng Root extract Hydrolyzed collagen Phenoyethanol, Ethylheviglycerin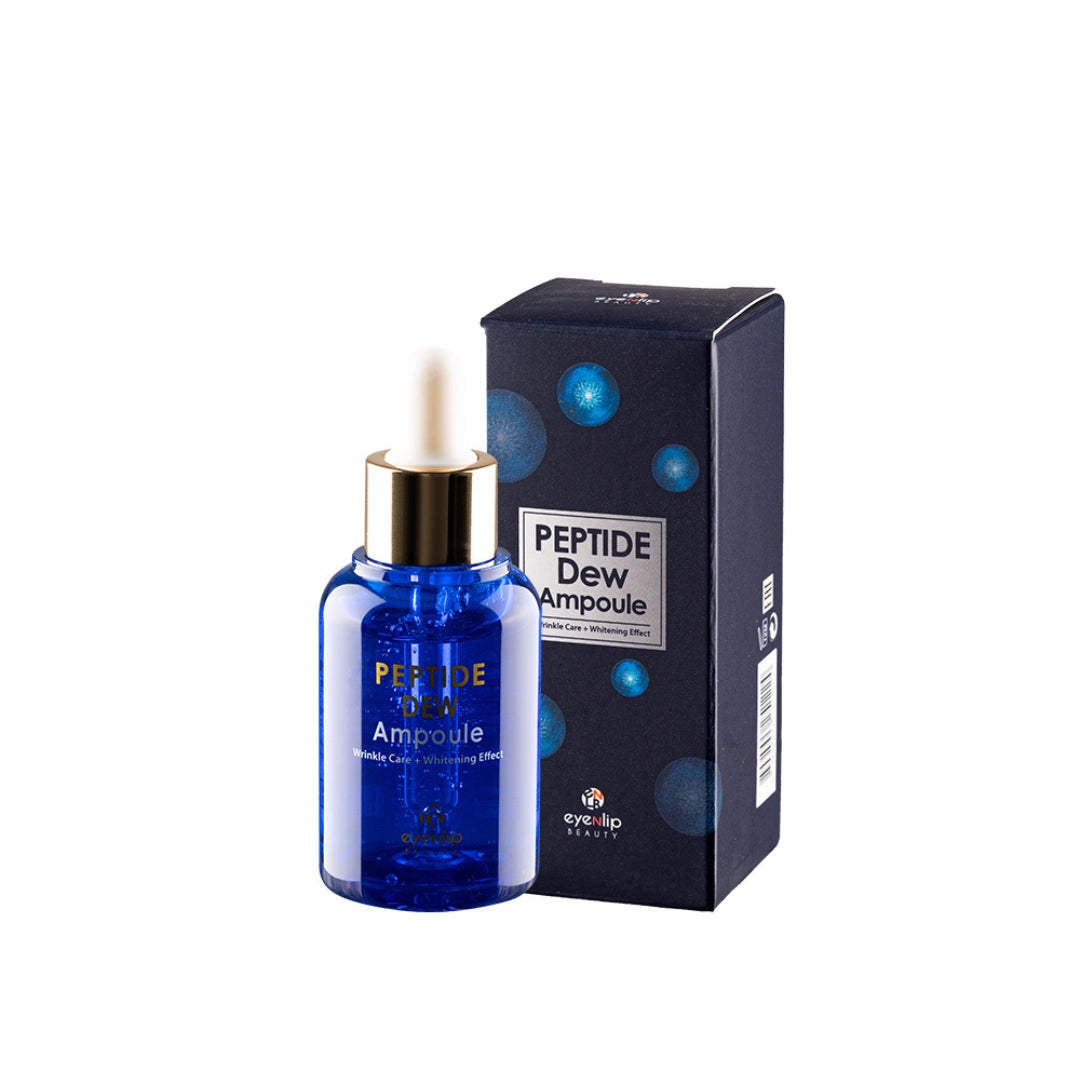 This product has no reviews yet.