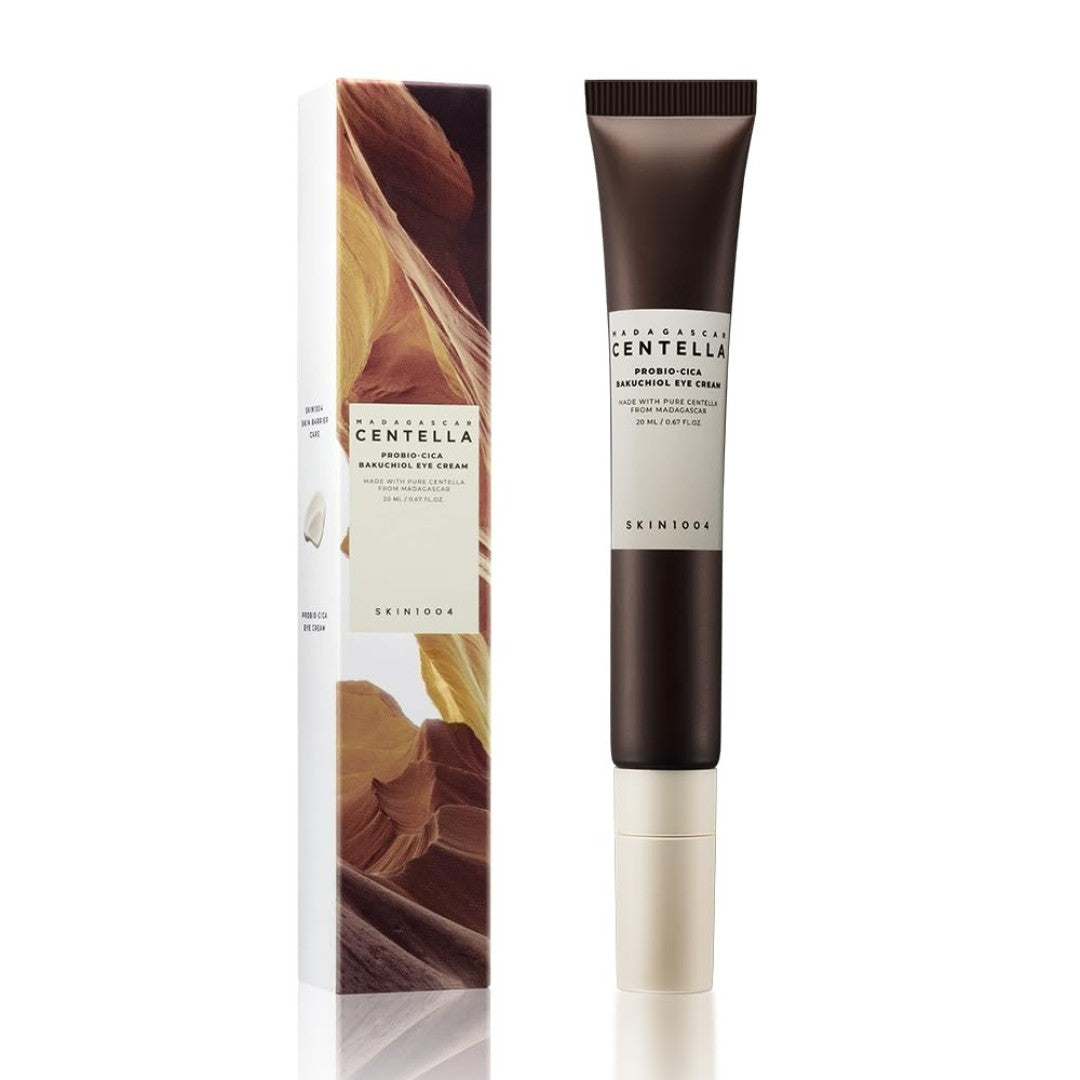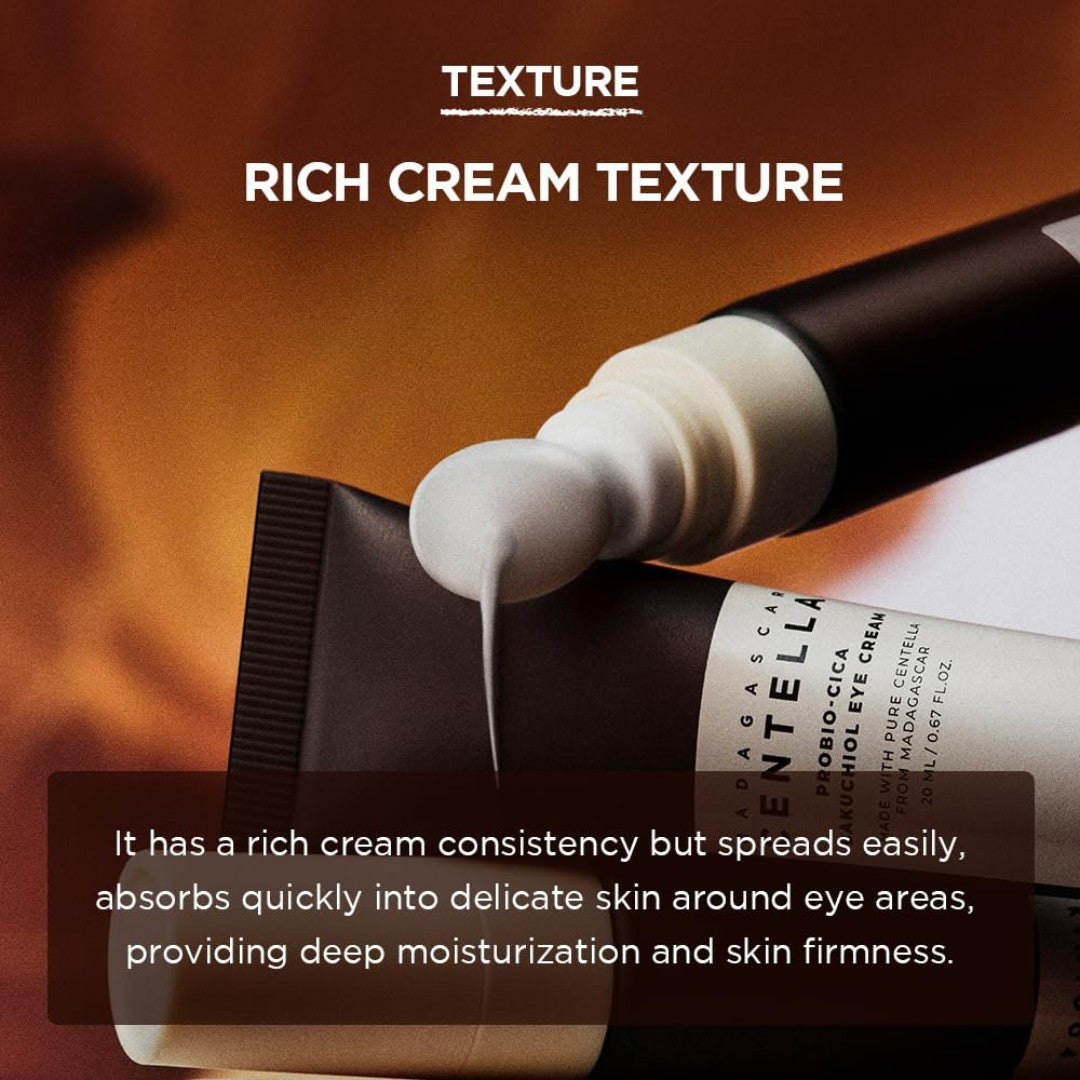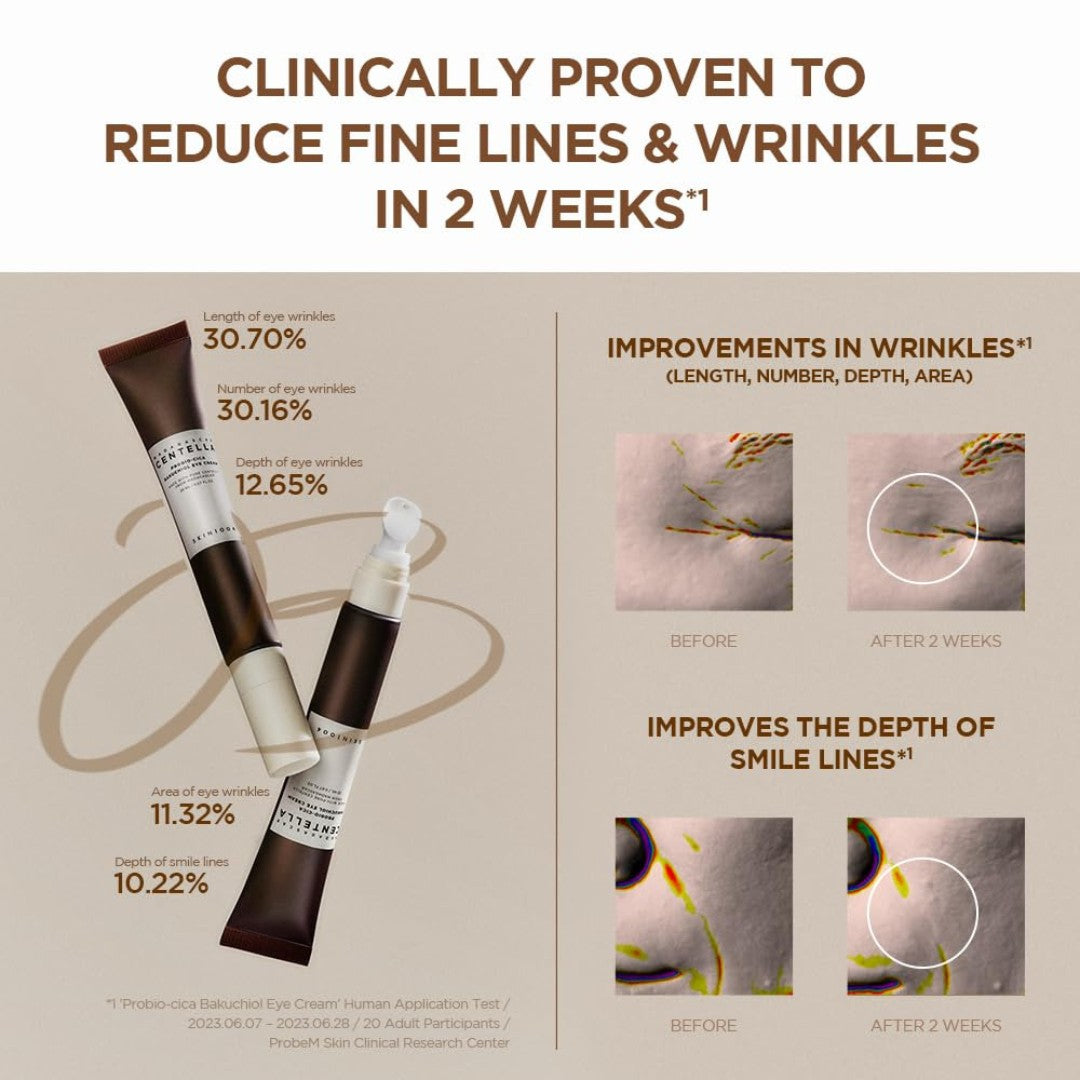 PROBIO-CICA BAKUCHIOL EYE CREAM
---
What is it: A Mild Eye Cream That Erases Early Wrinkles Around the Eyes and Mouth Caused By a Lack of Elasticity.
Contains fermented Madagascan Centella Asiatica, specially formulated Probio-cica, and TECA to provide maximized calming effects.
Similar in structure to the skin barrier, and high-quality cica are formulated to reinforce the skin barrier's strength by enhancing moisture absorption and repairing damaged skin barriers.

Apply an appropriate amount of the product around the eye area or any areas where you are concerned about wrinkles, and gently massage it from the inside to the outside to ensure absorption. It is recommended to use this product before applying creams or moisturizers.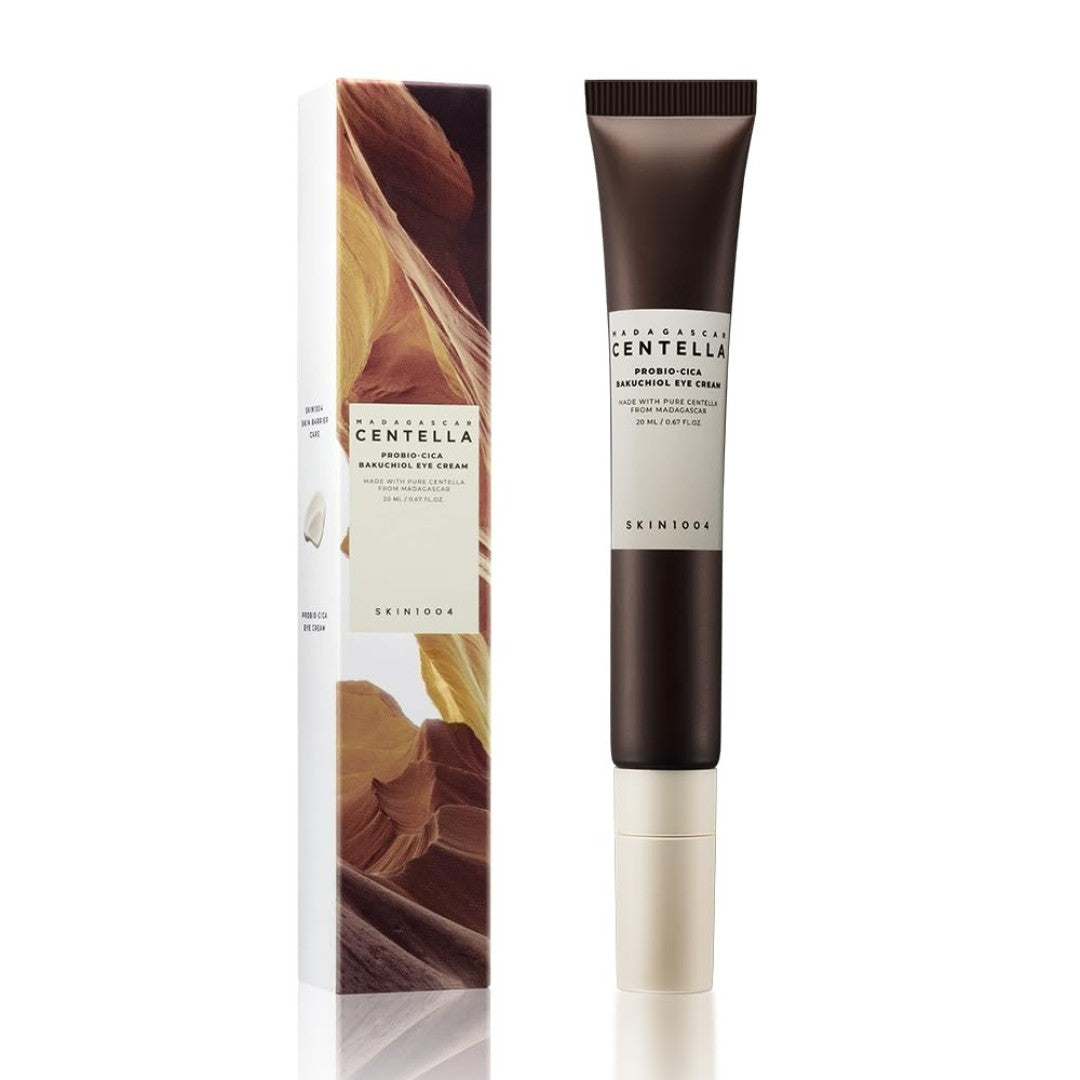 This product has no reviews yet.