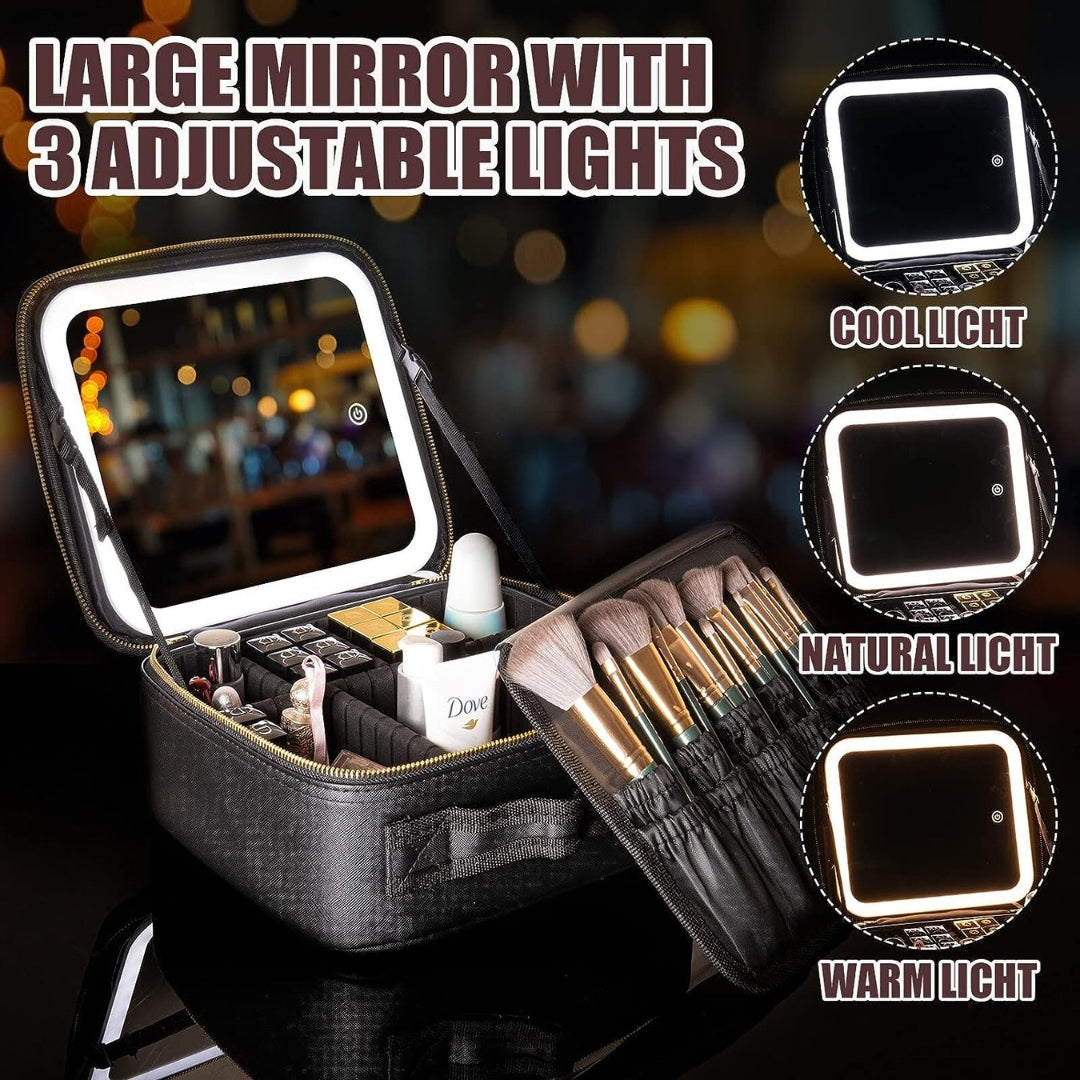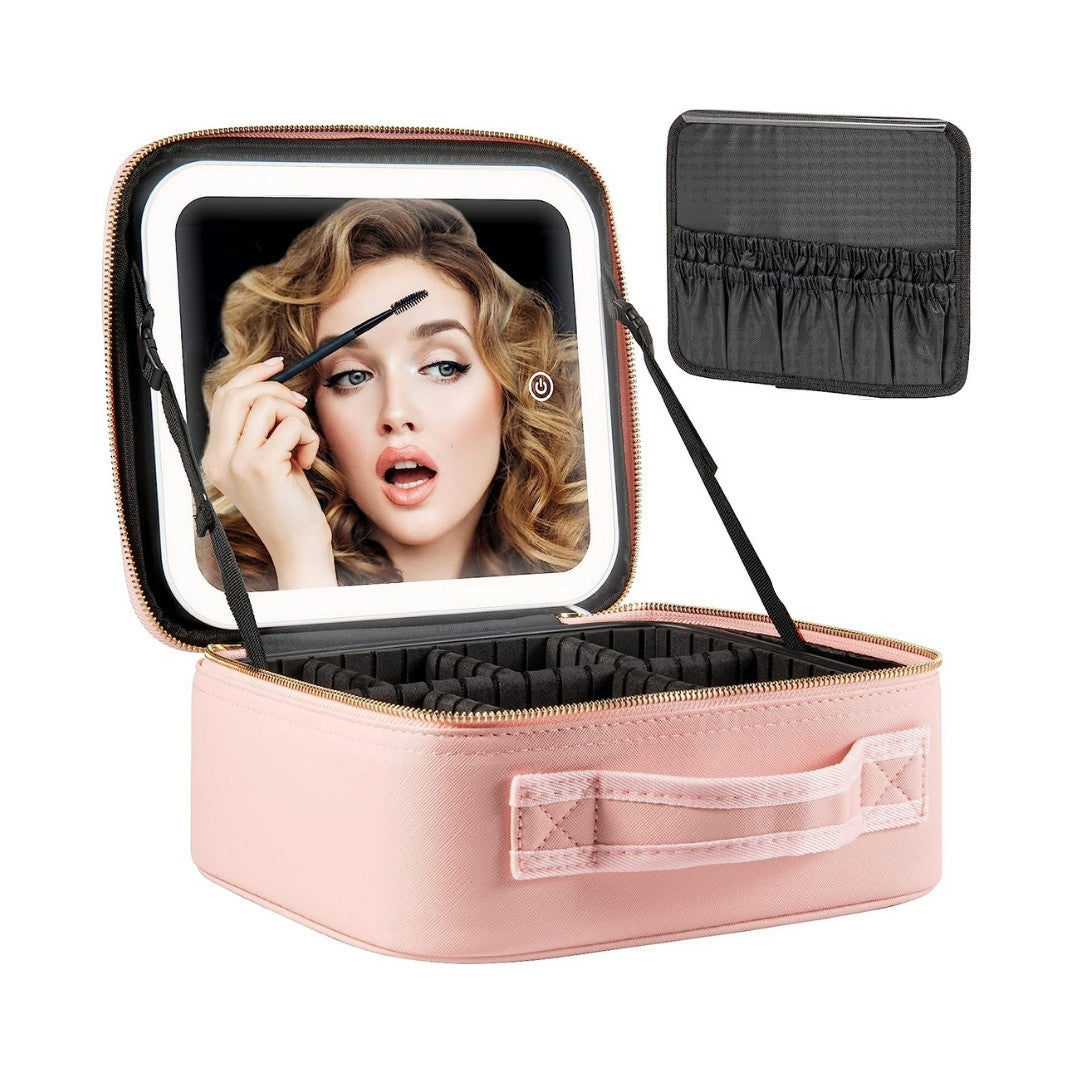 Makeup Travel Train Case with Mirror LED Light
---
Elevate your beauty routine with our Adjustable Light Mirror Makeup Train Box, a must-have for makeup enthusiasts and travelers alike. This versatile and chic vanity case boasts a range of features designed to enhance your grooming experience
Crafted from premium materials, this vanity case combines style with practicality. The delicate synthetic leather surface is not only visually appealing but also waterproof and wear-resistant, ensuring your makeup essentials remain protected. The electroplated light gold zipper is not only a stylish detail but also resistant to corrosion, ensuring long-lasting beauty that won't fade over time.
Experience the ultimate portability with lightweight and compact design.
This makeup train box fits seamlessly into your suitcase, allowing you to take your beauty routine wherever you go. The ergonomic handle ensures easy and comfortable carrying, making it perfect for trips, vacations, or daily use.
This product has no reviews yet.